Finding a job in the medical profession can translate into a long-term career where there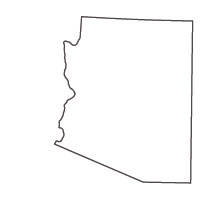 is never a shortage of work. There are a variety of different skill sets which make this profession function on a day-to-day basis. Medical billers and coders are an integral part of this profession as they continue to play a key role. Stepping into that role could be achieved in less than a year's time and that means being fast-tracked into the medical field.
<!- mfunc feat_school ->
Featured Programs:
Sponsored School(s)
<!- /mfunc feat_school ->
Sponsored Listings
Arizona Medical Biller and Coder Overviews
Medical billing and coding are often mentioned in the same sentence and while the two jobs are related, each has its own particular set of responsibilities and duties. Those who are trained in both disciplines bring more value to the job market, although it is not necessary for professionals to be properly trained in both disciplines.
Medical billing professionals are entrusted with the duty of creating legal bills that are issued to insurance companies and health care providers. Medical billers also deal directly with patients as they are required to send and receive medical bills. Not only must medical billers create these bills, but they must also check to ensure they are accurate.
Arizona medical billers actually use codes provided by medical coders. These codes are used to create a claim which lists all the services provided by a health care provider. These codes need to be checked for accuracy by the medical biller, which requires a working knowledge of medical codes. That is one of the main reasons medical billing and coding jobs are considered to be similar.
The job of a medical coder is to translate reports of diagnoses and procedures conducted by health care professionals into codes. Medical coders provide codes for all of those procedures, diagnoses and other services that have been performed on the patient. Reports could include very complex procedures or a something as simple as a checkup. All of those reports need to be coded. Codes are also used for the medicines that are prescribed to patients. The codes look like their own language and are then entered into computer software by medical coders. From there, medical billers take over.
Coders translate many reports into code over the course of a routine workday. If there is some uncertainty, coders will contact physicians to clear up the matter. There is a multitude of different codes that represent all types of procedures and services in the medical field.
While there are differences between medical billing and coding, all professionals working in these positions must be very thorough. Double and triple checking work for accuracy is common for medical billers and coders in Arizona. Medical billers typically require better people skills as they tend to have more contact with patients and insurance company reps. Medical coding is a little more straightforward as coders work with numbers all day long and usually have strong mathematical skills.
State License Requirements
Arizona does not license medical billing and coding professionals the same way it requires physicians and nurses to maintain a current license. However, many employers will not hire non-certified medical coders and billers. Certifications are not considered the same as licenses, although they do boost an individual's credibility.
Arizona Medical Billing and Coding Certification Requirements
The certification process for medical billing and coding in Arizona can be achieved through a host of different avenues. The shortest route to earning a certification comes with enrollment in a certificate program. These are offered through a host of colleges and technical schools throughout the state of Arizona and typically take less than a year to complete. These certifications can be earned in medical billing or medical coding while two-year programs combine the two disciplines into an Associate's Degree. Some certificate programs also combine the two.
The two-year route enhances a student's capabilities in the area of medical billing and coding. With more time spent in more classes, there is a deeper concentration on the specifics of medical billing and coding. Integrating the two into one degree gives students more options when they enter the job field.
While an Associate's Degree suffices most medical billing and coding job requirements, possessing a certification from the AHIMA (American Health Information Management Association) or AAPC (American Academy of Professional Coders) can make the chances of obtaining a job even greater. These certifications also help when it comes to negotiating an annual salary. Certifications for medical coders and billers are issued separately by these national organizations since there are a significant amount of differences within each job specification.
Education Requirements
A medical billing and coding education are open to students with a high school diploma or GED equivalency. Gaining entrance to a college has requirements that are specific to each institution. Certification programs offered by post-secondary schools that are not colleges tend to have less demanding requirements for admission.
Job Prospects and Potential Pay
Arizona is one of the better paying states for medical billing and coding professionals. The average annual salary checks in at $41,630. Medical billers and coders who have accumulated more experience and certifications have the capability of earning as much as $64,000 per year. With the potential to make such a respectable salary, there are more medical billers and coders entering the field every year as job openings are continually on the rise throughout the state of Arizona.
Some Arizona cities you may look to for medical billing and coding education information: Phoenix, Coolidge, Kingman, Prescott, Tucson, Tempe, Flagstaff, Glendale, and Mesa.
Top Arizona cities/areas for medical billing and coding careers: Phoenix, Tucson, North Arizona (nonmetropolitan area), Flagstaff, Yuma, Southeast Arizona (nonmetropolitan area), Lake Havasu City-Kingman, and Prescott.
Just a few employers of medical billers and coders in Arizona:
Resources
Here is a comprehensive listing of health organizations throughout the state of Arizona.
Medical Billing Jobs in Arizona
Medical billing jobs in Arizona are listed on this website, along with salaries and ways to apply online.
LinkedIn provides a long list of medical coder job listings throughout the entire state of Arizona.
This association provides resources directly related to the medical profession in Arizona.