Working in the medical field is now attainable without having to spend a fortune on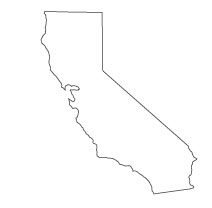 tuition or too many years in school. There is an ongoing need for medical billing and coding professionals in all types of healthcare facilities. The job growth among medical billers and coders is expected to increase a great deal over the next decade and getting in now can provide a future filled with financial stability.
<!- mfunc feat_school ->
Featured Programs:
Sponsored School(s)
<!- /mfunc feat_school ->
Sponsored Listings
Medical Billing and Coding Certification Requirements
Medical billing and coding certifications are not required to work in the state of California. However, certifications go a long way towards acquiring a medical billing or coding job. Employers usually ask that new medical coders and billers hold some form of certification from an accredited institution.
Across the state of California, there are several technical institutes, community colleges and training centers that offer certification programs in medical billing and coding. These programs often feature curriculums that take less than a year to complete. Some certification programs focus solely on medical billing or medical coding, although there are some that combine the two.
Many California colleges also combine the two disciplines, but that is done over the course of two years. Those colleges award Associate's Degrees in Medical Billing and Coding after the completion of a more comprehensive curriculum. This degree doubles as a type of certification that often satisfies the requirements of most companies that are looking to hire new medical billers and coders.
Additional certifications are available through the AHIMA (American Health Information Management Association) and AAPC (American Academy of Professional Coders). To become a certified professional coder (CPC), applicants must pass examinations issued by each organization. In order to maintain those certifications, ongoing education must be maintained in the subsequent years. Medical billing certifications are also offered by each of these organizations and a passing score earns the distinction of certified professional biller (CPB).
Job Prospect and Potential Pay
Medical billers and coders enjoy quite a bit of financial success working in the state of California. The average salary comes out to be $48,590 per year. The sheer size of California has brought about different pay rates, pertaining to location. Pay rates are also adjusted depending upon the extent of the credentials and experience of a medical biller or coder. The top end earning potential for medical billers and coders in California is $77,000 per year, making it the highest paying state for health information technicians.
California cities you may look to for medical billing and coding education information: Santa Barbara, San Francisco, Monterey Park, Loma Linda, Chula Vista, Cypress, Garden Grove, Alhambra, Santa Rosa and Redwood City.
Top California cities/areas for medical billing and coding careers: Los Angeles, Long Beach, Santa Ana, Glendale, San Francisco, San Mateo, Redwood City, San Diego, Carlsbad, San Marcos, Riverside, San Bernardino, Ontario, Santa Ana, Anaheim, Irvine, San Jose, Sunnyvale, Santa Clara, San Francisco, Oakland, Fremont, Sacramento, Arden, Arcode, and Roseville.
Some potential California employers of medical billers and coders:
California Medical Biller Overview
The duties of a medical biller are designed to help facilitate the billing process. Medical billers must continually update medical histories and patient records while also ensuring that the billing process is carried out with precision. Medical billers are expected to understand all the details within different kinds of insurance plans as they frequently deal with programs like Medicare and Medicaid. However, medical billers do not just deal with insurance companies as their services are often needed by actual patients.
There is the occasional need to contact patients and conduct a follow up to a claim. When claims are denied, medical billers often have to engage in a process known as denial resolution. For those reasons, it is a tremendous benefit for medical billers to have strong communication skills and the ability to interact well with others. Medical billers have a good chance of dealing with actual people on a daily basis.
Legal bills for medical services rendered can always be traced back to medical billers. That is why accuracy is always a primary concern of medical billers. Checking for accuracy might also bring about the need to contact an insurance provider as medical billers could find themselves communicating with many different people on a daily basis.
California Medical Coder Overview
California medical coders deal more with numbers and reports than actual people. It is their job to turn physician reports into codes. There are codes assigned to every kind of diagnosis, procedure and prescribed medication. Those codes are used for billing purposes as medical coders perform those translations before the billing process can run its course.
Medical coders are very efficient as they assign medical codes to specific services. That efficiency also pertains to the different coding guidelines and how they are applied to reimbursements and various claims. The use of medical terminology and a sound knowledge base of anatomy and physiology are prerequisites for any professional medical coder in California.
Medical coders are required to know a vast array of codes as the coding system is a rather extensive one. The use of these codes is what makes the billing process possible. Medical coders must be good with numbers and also have a very keen attention to detail.
State License Requirements
The state of California does not issue licenses to medical billers and coders. That means hospitals, healthcare facilities, and other medical centers make their own requirements when it comes to hiring medical billers and coders. No licensing also means that there is no reason to worry about any annual license renewals.
Meeting Education Requirements
The state of California has a vast amount of post-secondary schools offering an education in medical billing and coding. While each institution has its own individual guidelines for admission, most require a high school diploma or GED equivalency.
Resources
California Medical Billing and Coding Jobs
There is no shortage of medical billing and coding jobs in California and this website showcases many different openings throughout the state.
Entry Level Medical Coding Jobs in California
Here is a look at a number of entry-level medical coding jobs available in California.
This long list of California hospitals is complete with links that lead directly to each hospital's respective website.
The AAPC conducts a yearly survey gauging how much certified medical coders earn over the course of a year in the state of California.