Career options are widespread throughout the medical industry, although not all medical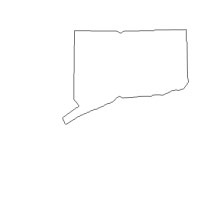 jobs require several years of training. New job openings for medical billers and coders arise every day and offer a long list of benefits. If you are stuck in a dead-end job or seeking out a new career path, the option of becoming a medical biller or coder could fill your future with job security and financial stability. Getting started is fast and easy.
<!- mfunc feat_school ->
Featured Programs:
Sponsored School(s)
<!- /mfunc feat_school ->
Sponsored Listings
Job Prospects and Potential Pay
Connecticut medical billers and coders can expect to earn very competitive pay rates. The average yearly salary currently checks in at $45,580. Entry level salaries are generally lower than that, although experienced medical billers and coders can earn salaries as high as $65,360 per year in Connecticut. More health information technician jobs are being made available in Connecticut as there is expected to be a 10% increase in the next decade.
Connecticut cities you may look to for medical billing and coding education information: Winsted, Manchester, Stratford, Middleton, Hartford, Branford, Danielson, New London, West Hartford and New Britain.
Top Connecticut cities/areas for medical billing and coding careers: Hartford-West Hartford-East Hartford, New Haven, Waterbury, Bridgeport, Stamford-Norwalk, Danbury and Norwich-New London.
Some potential Connecticut employers of medical billers and coders:
State Licensing Requirements
Connecticut medical billers and coders do not need to hold a license to work in any kind of health care facility. There is no official state license distributed to medical billers and coders as the guidelines of each specific job are dictated by the respective employer.
Connecticut Certification Requirements
Connecticut provides its residents with several options towards earning a certification that can lead to employment as a medical biller or coder. The state is home to a wide selection of post-secondary schools that provide training in medical billing and coding.
The most abbreviated option is available through technical schools that offer certification programs that take anywhere from six months to a year to complete. These certifications have no affiliation with the Connecticut State Medical Board but are a way of showing prospective employers that applicants are prepared to take on the work assignments of a medical biller or coder.
Connecticut also houses a variety of community colleges and other colleges that offer an Associate's Degree in Medical Billing and Coding. These degrees require two years' worth of schooling on a full-time basis. Medical billing and coding are both taught in these programs. Upon completion, students are awarded an Associate's Degree of Applied Science in Medical Billing and Coding, which serves as an acceptable form of certification by the majority of employers in Connecticut.
Medical billers and coders looking to further their credentials can apply to take a national certification exam offered by either the AHIMA (American Health Information Management Association) or AAPC (American Academy of Professional Coders). Both are nationally recognized organizations, offering separate certifications in medical billing and medical coding.
These certifications are not required to work in the state of Connecticut, although neither one will hurt an applicant's chances of obtaining a job. These certifications are one more way of showing that medical billers and medical coders are fully prepared to work in the medical industry.
Education Requirements
A high school diploma or GED equivalency is required to start working towards an Associate's Degree in the state of Connecticut. Those educational requirements are also recommended to begin a one-year certification program in Connecticut, although each vocational school or technical institute has the final say when it comes to the admissions process.
General Overview of Medical Billers and Coders
Medical billing and coding seem to be synonymous, yet they are two distinctly different jobs. There is a relationship between the two as medical billers rely on the work of medical coders to complete their job assignments. And while an individual can be skilled as both a medical biller and coder, many jobs require just one of those disciplines.
Medical coders actually start the first stage of the billing process by translating medical services into codes. An international coding system was developed to represent all types of medical procedures, diagnoses, and services. This coding system is used in the billing process, although coders simply apply the appropriate codes to patient records.
It is the job of a medical biller to take those codes and actually prepare a legal bill. This bill contains an itemized list of the services provided to a patient and those services are represented by codes. It is up to medical billers to ensure accuracy within every facet of that bill and then distribute the bills accordingly.
Medical billers are often called upon to explain the specifics of a bill to both patients and insurance companies. These bills are actually referred to as claims and medical billers occasionally find themselves immersed in a claims resolution. There are also occasions when medical billers are required to inform patients of why their claims were denied. A comprehensive knowledge of insurance policies and procedures is used by medical billers on a frequent basis.
Medical coders are less likely to deal with patients, although there are some instances when they need to double check diagnoses with physicians, nurses and other healthcare providers. It is the function of a medical coder to ensure each code accurately represents every service provided to a patient.
Medical billers and coders in Connecticut must both be skilled in each of their respective disciplines. The two work in a common field, although the specifics of each job assignment are different. Medical coders are expected to have a firm grasp of the international healthcare coding system while medical billers are expected to know all the specific terminology that comes with the billing process. There are a vast amount of terms specific to the medical billing job, just like there are many codes that are specific to the medical coding job.
Resources
Health Information Technology Exchange of Connecticut
Visit this state-operated website to discover resources aligned with health information technology in Connecticut.
Medical Billing Jobs in Connecticut
Browse through all of the medical billing positions that are open throughout the state of Connecticut.
Connecticut Medical Coder Jobs
Apply to one of the many medical coding jobs advertised on the LinkedIn website.
Connecticut Health Organizations
Find out more about health organizations in Connecticut and go directly to their respective sites with clickable links.
Connecticut Health Information Laws
Online visitors can brush up on their knowledge of laws involving health information in the state of Connecticut.