A bright future could be paved with competitive pay, great benefits and job security as a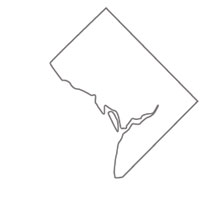 medical biller and coder. The road to that future can be achieved with a minimal amount of schooling as job placement can begin much faster than it would for other types of medical professionals. This exciting new career path is one that demands more and more workers as medical billing and coding is a blossoming profession throughout the entire United States.
<!- mfunc feat_school ->
Featured Programs:
Sponsored School(s)
<!- /mfunc feat_school ->
Sponsored Listings
Overview of Medical Billers and Coders
Medical billing and coding are two separate job specifications as each has its own set of guidelines and responsibilities. Medical billers are at the very core of the medical billing process. It is their task to ensure every patient's medical bill is correctly itemized and accounted for. This comes with having a detailed knowledge of medical terminology and medical codes.
Medical billers in the District of Columbia also have a thorough understanding of each patient's insurance policy. That means they must be well versed in several different insurance policies since there many different providers. When any issue arises, it is up to the medical biller to help resolve the problem. That could entail contacting the patient or insurance company directly.
Medical claims differ according to the health care facility so medical billers need to have a firm grasp of policy and procedure. Legal bills must be accurate, which requires medical billers to be very detail oriented. Good communication skills are also a plus and medical billers are capable of multi-tasking as the job can be rather complex at times.
Medical coders are schooled in the health care coding system, which enables them to apply the appropriate codes to the specific services provided to patients by health care professionals, such as doctors and nurses. Medical coders apply these codes after reviewing reports, notes, and transcriptions. Those codes are then used in the actual billing process.
Medical coders in Washington, D.C. also evaluate all that documentation for accuracy and consistency. Clear communication and confidentiality are maintained by medical coders as it is a job that requires good math and memorization skills. There is also a need to be familiar with medical jargon, procedures, and diagnoses.
Medical coders possess a unique skillset, one that is of great service in the medical field. The ability to work independently, meet deadlines and respond to insurance company inquires all go into the makeup of a top-quality medical coding professional.
Medical Billing and Coding Certification Process
There is a step-by-step certification process for medical billers and coders in the District of Columbia. However, there are several different avenues through which these certifications can be earned. The first option is to attend a post-secondary school certification program offered by various technical schools and community colleges in the Washington, D.C. area. These certification programs typically take one year to complete, with some being a little shorter in duration.
The second option is to earn an Associate's Degree in medical billing and coding. This option takes two years to complete on a full-time basis and is available through two and four-year colleges. These curriculums are more concentrated and go more in depth, hence the additional year of schooling. An Associate's Degree will serve as an adequate form of certification when it comes time to apply for a medical billing or coding job.
Employers in the District of Columbia set their own guidelines when hiring medical billers and coders. However, non-certified applicants face steep odds when competing for employment with candidates who have earned some form of accredited certification.
To add to those credentials, certifications can also be attained by passing exams offered by the AHIMA (American Health Information Management Association) and AAPC (American Academy of Professional Coders). These national organizations provide separate certifications for medical billing and medical coding. With competition being very high for medical billing and coding jobs in the District of Columbia, the extent of a candidate's certifications can be the difference between acquiring a position and being passed over.
Job Prospects and Potential Pay
The District of Columbia is a prime setting for medical billers and coders as it offers the highest annual salaries of anywhere in the country. Medical billing and coding professionals earn an average salary of $69,290 per year in Washington, D.C. Medical billers and coders fall under the classification of health information technician and the highest reported salaries in that profession in the District of Columbia are just above $104,000 per year. These jobs are a bit limited in the District of Columbia, although projections indicate that there is expected to be a 3.2% job increase in each of the next eight years.
Top District of Columbia cities/areas for medical billing and coding careers: Washington D.C., Arlington (VA), Alexandria (MD)
Some potential District of Columbia medical billing and coding employers:
State Licensing Requirements
The District of Columbia does not require its medical billing and coding professionals to be licensed. There is no established licensing process among health care technicians in Washington, D.C., which enables billers and coders to work in any kind of health care facility or medical center.
Education Requirements
In the District of Columbia, a high school diploma or GED equivalency is required to start out on an educational path to becoming a medical biller or coder. Math skills and computer proficiency are also recommended among new medical billing and coding students.
Resources
District of Columbia Medical Billing Jobs
Explore this website for job openings for Health Care billing specialists in the Washington D.C. area.
Medical Coding Jobs in Washington, D.C.
View the current openings for medical coders in Washington, D.C. and the surrounding areas.
District of Columbia Health Information Management Association
This website provides a variety of resources for those working in the health information field in Washington, D.C.
Washington, D.C. Health Organizations
Find out more about any one of the many healthcare organizations located in Washington, D.C.
American Medical Billing Association
This website provides a host of different resources for medical billers throughout the entire country.