Working as a medical biller or medical coder can provide an abundance of opportunities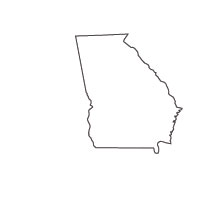 for those seeking out a new career path. This profession is in constant demand as the need for new medical billers and coders continues to increase each year. Competitive pay and excellent benefits await those entering this ever-growing profession which provides a valuable service in the medical profession.
<!- mfunc feat_school ->
Featured Programs:
Sponsored School(s)
<!- /mfunc feat_school ->
Sponsored Listings
Georgia Medical Billing and Coding Certification Requirements
Georgia does not issue any state certifications for medical billers and coders, although there are a vast collection of post-secondary schools that provide training which concludes with the awarding of a certification. Medical billing certifications are issued separately from medical coding certifications, although many programs combine the two disciplines into one curriculum.
In the state of Georgia, there are state colleges, technical schools, and career institutes which offer certification programs that commonly last between six and twelve months. Upon completion of these course requirements, students have issued a certificate that can be used to gain employment. The certificates are not a statewide prerequisite in Georgia, although employers tend to look more favorably at hiring medical billers and coders with some type of certification.
Another form of certification is available in an Associate's Degree of Applied Science in Medical Billing and Coding. This degree program is offered by a host of community colleges as well as select four-year colleges throughout the state of Georgia. An Associate's Degree program takes two years to complete on a full-time basis and is more comprehensive than a one-year certification. This degree typically carries a good amount of influence on prospective employers during the hiring process.
Additional certifications are available through national organizations, such as the AHIMA (American Health Information Management Association) and AAPC (American Academy of Professional Coders). Each of these organizations offers separate certifications in medical billing and medical coding. While these are also not required to work in the state of Georgia, they can increase the chances of obtaining a job.
Education Requirements
Each individual post-secondary institution has its own educational requirements to join their respective medical billing and coding training programs. However, most require a high school diploma or GED equivalency to begin the educational process.
State Licensing Requirements
Georgia has not established any licensing protocol for medical billers and coders. Those entering these professions are free to work in medical facilities, hospitals, doctors' offices and other healthcare settings without any kind of state license.
General Overview of a Medical Biller
Medical billing is often labeled in conjunction with medical coding, although the two are completely different jobs. There are some similarities, but each job assignment has its own set of guidelines, practices, and specifications.
Medical billers in Georgia take on the responsibility of facilitating the legal billing process for medical services performed on patients. This includes updating patient records and medical histories while also preparing itemized bills for insurance companies and other payers. Medical billers are not only entrusted with preparing these legal bills, but they also interact with both patients and insurance companies. When there is a claim that needs to be explained or disputed, medical billers intervene and attempt to straighten out any issues.
Because of the clerical and personal nature of this job, medical billers in Georgia are expected to possess good people skills as well as a close attention to detail when it comes to paperwork. Medical billers are familiar with a wide variety of insurance policy practices while also being proficient in all the computer software used in the billing process.
General Overview of Medical Coder
Medical coding is necessary to complete the billing process as medical coders are responsible for translating healthcare services into a system of codes. Those codes are passed on to medical billers so that the responsible parties can be billed accordingly.
Georgia medical coders complete the task of coding by taking physician reports and applying codes to every service that was performed on a patient. For this reason, medical coders must be proficient in the healthcare coding system. Every kind of medical visit, procedure, and service has an appropriate code. It is up to the medical coder to make sense of physicians' reports, notes and transcriptions by assigning the appropriate codes to the specific services performed. This is an essential part of the medical billing process.
Medical billers sometimes need to contact physicians and other healthcare professionals in the event that there is some uncertainty about particular services that were performed on a patient. Other than that, there is only a limited amount of actual person-to-person interaction required on a daily basis. To perform these duties accordingly, medical billers in Georgia utilize good memorization skills with a firm command of the coding system. There is a high level of precision required for this job.
Job Prospects and Potential Pay
The average salary of a medical biller and coder in Georgia is $37,090 per year. There is also the potential to earn more than that average as more experienced medical billers and coders earn as much as $57,140 on an annual basis. The demand for new professionals in both of these fields have continued to expand and that trend is expected to continue. Over the next eight years, there is expected to be an anticipated 4.5% job increase each year in the health information technology field within the state of Georgia.
Georgia cities you may look to for medical billing and coding education information: Albany, Atlanta, Clarkesville, Oakwood, Moultrie, Macon, Sandersville, and Augusta.
Top Georgia cities/areas for medical billing and coding careers: Macon, Atlanta, Sandy Springs, Marietta, Chattanooga, Augusta, Richmond County, Athens, Clarke County, Gainesville, Middle Georgia (non-metro area), Rome and Albany.
Some potential Georgia employers of medical billers and coders:
Resources
Browse through the current job openings for medical biller openings throughout the entire state of Georgia.
LinkedIn provides a plethora of job listings for medical coders in Georgia.
Health Information Technology in Georgia
This informative website offers a wealth of information regarding healthcare technology in the state of Georgia.
Georgia Health Information Management Association
This non-profit organization combines the latest news, workshops, and advances in health information.
American Medical Billing Association
Medical billers can tap into a host of online resources available on this website geared towards medical billers.