An exciting career in the medical profession can translate into a future filled with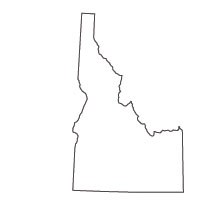 competitive pay, job stability, and much-needed benefits. New medical billing and coding professionals are being hired at rapid rates as it is a profession that continues to be in high demand. Setting out on this career path can begin right away as a stable and productive future is well within reach as a medical biller or coder.
<!- mfunc feat_school ->
Featured Programs:
Sponsored School(s)
<!- /mfunc feat_school ->
Sponsored Listings
Medical Billing and Coding Certification Requirements
A medical billing and coding certification can be earned in numerous ways. The quickest way is to enroll in a certification program offered by an accredited post-secondary school. These certification programs teach the essentials of medical billing and coding and are offered by various technical institutes, community colleges, and vocational schools. Certification programs generally last one year while some take as few as 6-9 months to complete.
The next option would be to pursue an Associate's Degree in Medical Billing and Coding. These degrees are offered by community colleges as well as select four-year colleges. Medical billing and medical coding are both taught at this level in one comprehensive curriculum. This degree is also considered a type of certification and often carries great weight with prospective employers. The extra year spent entrenched in a medical billing and coding curriculum further enhances the knowledge base of students. That helps when seeking out a medical billing or coding job in Idaho, especially since it is up to each company to decide what passes for an ample form of certification.
The AHIMA (American Health Information Management Association) and AAPC (American Academy of Professional Coders) also offer certifications in medical billing and medical coding. These certifications do not combine medical billing and coding, but instead, offer separate examinations for each. These certifications are not required to work as a medical biller or coder in Idaho, although they could prove beneficial when it comes to getting hired or pulling in a higher salary.
General Overview of Medical Billers and Coders
Medical billers and coders in Idaho have different job descriptions and responsibilities. While they are frequently mentioned together, they are indeed two separate jobs. However, both medical billers and coders must be good multi-taskers with strong communication skills. Medical billers and coders also conduct their work with high levels of accuracy. Idaho medical billers and coders are both skilled in medical terminology, anatomy and physiology, and the computer software that is specific to their jobs.
Medical billers deal with both patients and insurance companies as their job function is to make sure the billing process is accurate. Itemized lists are created by medical billers, who use codes to represent the services provided to a patient. While medical billers do not translate the actual codes, they have a working knowledge of the coding system.
Medical billers send these bills to insurance companies and the responsible payers. If there are any issues with these bills, then medical billers are required to intervene and handle claims disputes. That often requires personal interaction with patients and insurance companies. Good customer service skills come in very handy for medical billers in Idaho.
Medical coders are less likely to have to deal with as many people on a daily basis. The job of a medical coder is to apply the appropriate codes to the services provided by a health care professional to a patient. Medical coders are given reports, consultation notes and medical transcriptions, which they are required to turn into codes. These codes are used for billing purposes, which makes accuracy a top priority.
Medical coders in Idaho are thoroughly trained in the healthcare coding system. There are codes that are applied to every service, procedure, medication, diagnosis, and products provided to patients. The coding system is integral to the billing process and requires medical coders to be very good with numbers and memorization. Medical coders can perform their duties without direct supervision and are very capable of working independently.
Job Prospects and Potential Pay
The average yearly income for medical billers and coders in the state of Idaho stands at $35,330. Higher-end salaries can reach up to as much as $49,000 annually, depending upon experience and location. The demand for medical billing and coding jobs in Idaho is on the rise, with an expected 17% growth over the next eight years.
Idaho cities you may look to for medical billing and coding education information: Coeur d'Alene, Lewiston, Twin Falls, and Boise.
Top Idaho cities/areas for medical billing and coding careers: North Idaho (non-metro area), Southwest Idaho (non-metro area), Boise City, Nampa, East Idaho (non-metro area), South Central Idaho (non-metro area), Coeur d'Alene and Idaho Falls.
Some potential Idaho employers of medical billers and coders:
Idaho State License Requirements
The state of Idaho does not issue licenses to professional medical billers and coders. There are no state guidelines that need to be followed in order to work in this profession. That means that new medical billers and coders do not have to fill out any kind of application with the Idaho Medical Board. Medical billers and coders in Idaho are free to work in hospitals, doctors' offices, health care centers and other types of medical facilities.
Education Requirements
A high school diploma or GED equivalency is recommended to begin a medical billing and coding education in Idaho. It is up to the discretion of the school to decide what qualifies as mandatory educational requirements, although a high school diploma or GED is most often required.
Resources
Idaho Medical Billing and Coding Jobs
Take a look and apply online to all of the medical billing and medical coding job openings in the state of Idaho.
American Medical Billing Association
Medical billers in Idaho and all over the country can utilize the resources provided by this national association.
Idaho Health Information Management Association
Those looking to learn more about health information management in Idaho can benefit from the resources offered by this association's website.
Health Information Technician Jobs in Boise
This healthcare related website provides job listings for medical billers and coders in the city of Boise.
The American College of Physicians offers some in-depth information about the coding system on this website.