Chicago, the largest city in Illinois, offers many career and educational opportunities for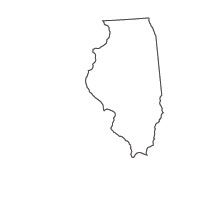 medical transcriptionists. Healthcare is one of the biggest industries in Chicago, which holds an estimated 2.7 million people. This creates many employment opportunities in various sectors of the healthcare industry, including healthcare documentation. As a medical transcriptionist in Illinois, your work will primarily involve transcribing dictated reports made by physicians and other healthcare professionals, to create medical records for patients. This is a fully engaging and rewarding career that offers many opportunities for professional growth. Outlined below are steps to help you prepare for a career as a medical transcriptionist in Illinois.
<!- mfunc feat_school ->
Featured Programs:
Sponsored School(s)
<!- /mfunc feat_school ->
Sponsored Listings
Medical Transcription Training and Education Requirements in Illinois
Most metro areas in Illinois have training institutions that offer educational programs for the field. Programs for medical transcriptionists are offered at the certificate and associate's degree levels. Certificate programs usually take six to eight months to complete. The certificate curriculum prepares students for entry-level positions in the field of healthcare documentation by equipping students with basic medical transcription skills. Students learn about anatomy, clinical topics, computers, medical terminology, and transcription technology. If you wish to build a more extensive knowledge base in medical transcribing, you may want to enroll for an associate's degree program. Training at the associate's degree level involves a more rigorous process, which takes two years to complete. Students build a broad knowledge base in healthcare documentation by studying areas such as advanced anatomy and physiology, computer skills, ethics in healthcare documentation, legal issues, medical transcription technology, pathophysiology, and pharmacology. Completing a practicum is a common requirement of many associate's degree programs. The practicum experience allows students to develop vital technical skills that can be effectively applied in transcribing of medical records. Many schools in Illinois offer online learning for medical transcriptionists, at both the certificate and associate's degree levels. However, it is not unusual for programs to require physical attendance of students for a few practical courses.
Medical Transcription Certification Requirements in Illinois
Certification is not a requirement for medical transcriptionists in Illinois. However, earning credentials is an effective way of enhancing professional development. In a highly competitive industry, such as healthcare documentation, it pays to stand out professionally. Certification can help you to distinguish yourself in the field. National certification for the profession is offered by the Association for Healthcare Documentation Integrity (AHDI). Both basic and advanced certifications are available. If you are just launching your career as a medical transcriptionist, you may consider the Registered Healthcare Documentation Specialist (RHDS). The Certified Healthcare Documentation Specialist (CHDS) is recommended for transcriptionists who have worked for at least two years. Earning certification is a good way of validating your theoretical and practical knowledge of the field.
Medical Transcription Licensing Requirements
Like most states, Illinois does not have licensing requirements for medical transcriptionists. However, it is best to check with the state healthcare and licensing regulatory agencies to verify practicing requirements. You may want to check with the Illinois Department of Public Health and the Illinois Division of Professional Regulation for practice and licensure requirements.
Staying Current and Continuing Education
Medical transcriptionists who hold the RHDS and CHDS credentials are required to re-certify in order to keep their credentials active. Recertification is a requirement for each three-year certification cycle. RHDS holders must take a credential course, as well as an exam, and attain the minimum pass core set by the AHDI. CHDS-certified transcriptionists are required to complete 30 hours of continuing education credits during each three-year certification period. You may check with the AHDI website for more information on recertification policies and procedures.
Job Prospects and Potential Pay in Illinois
The highest percentage of jobs for medical transcriptionists in Illinois is found in Chicago, which is associated with bright employment prospects for the profession. This is linked to Chicago's high population, currently estimated at 2.7 million. Other cities with high job availability for medical transcriptionists are Champaign and Peoria, which also reflect the highest salaries for the profession, along with Chicago. In Chicago, the average annual salary is about $42,000, while in Champaign and Peoria, the average annual salary is about $37,000. These amounts are above the national average for the profession, which is $35,700. Metro areas, such as Urbana, Decatur, Rockford, and Springfield ,also offer high job availability for medical transcriptionists.
Medical Transcription Resources
Association for Healthcare Documentation Integrity (AHDI)
Illinois Department of Public Health
Illinois Division of Professional Regulation
Illinois Health Information Exchange
Illinois Health Information Management Association