Being a medical transcriptionist in Indiana's field of healthcare documentation is a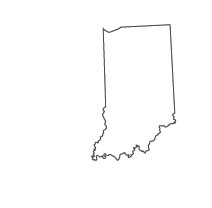 rewarding professional experience. As a medical transcriptionist, your work will involve transcribing dictation on patient diagnosis, treatment and prognosis, made by physicians and other healthcare professionals. You may be employed in a healthcare center, hospital, physician's office, insurance company, or you may even work from the comfort of your home. Below are some guidelines to get you started on a rewarding career as a medical transcriptionist in the State of Indiana.
<!- mfunc feat_school ->
Featured Programs:
Sponsored School(s)
<!- /mfunc feat_school ->
Sponsored Listings
Medical Transcription Training and Education Requirements in Indiana
Several schools in Indiana offer medical transcriptionist training programs. Major metro areas have several training institutions. Some of these schools are found in Auburn, Fairview, Greenfield, Knox, Madison, Munster, Petersburg, and Williamsport. Some schools offer both classroom and online learning. You may choose between a certificate program and a two-year associate's degree program. Certificate programs usually take eight months to one year to complete, while associate's degree programs are designed to be completed in two years. Medical transcriptionist training programs aim to equip students with a wide range of skills that allow them to produce legal medical documents. Certificate programs impart skills to students in transcribing, proofreading and editing of various medical records. Courses covered by the certificate curriculum include body structure and functions, clinical studies, computer usage, medical transcription technology, and medical terminology. The associate's degree program is a more intensive learning experience. Programs aim to give students an extensive knowledge base in anatomy and physiology, diagnostic tests, medical terminology, and medico-legal principles. Upon completion, students are awarded an Associate in Applied Science (AAS) in Medical Transcription. Most AAS programs incorporate an internship experience that allows students to build vital practical skills in healthcare documentation for the job market.
Medical Transcription Certification Requirements
The Association for Healthcare Documentation Integrity (AHDI) offers national certifications for professionals in the field of healthcare documentation. The AHDI awards the Registered Healthcare Documentation Specialist (RHDS) and the Certified Healthcare Documentation Specialist (CHDS) credentials to transcriptionists who pass the certification exams. The RHDS certification is recommended for entry-level medical transcriptionists, who hold limited work experience. If you have at least two years of working experience, you should seek the CHDS certification. AHDI certification exams test both theoretical knowledge and practical skills in medical transcribing.
Indiana State License Requirements
Indiana, like most states, does not have licensing requirements for medical transcriptionists. There is no procedure which would require a medical transcriptionist to apply for such a license. However, you may want to check with the Indiana Professional Licensing Agency, in case there are licensing requirements you need to fulfill in order to practice.
Staying Current and Continuing Education
Once issued with the CHDS and RHDS credentials, they remain active for three years. To maintain an active status for the CHDS credential, you need to complete at least 30 continuing education credits during the three-year certification cycle. A minimum of 24 credits must be in the areas of clinical medicine, medical transcription tools, technology and the workplace, and medico-legal issues. For the RHDS credential, you are required to take a re-credentialing course, and attain a minimum pass score of 75 percent. RHDS holders must also take a recertification exam, and attain a minimum pass score of 75 percent.
Medical Transcriptionist Potential Pay and Job Prospects
Medical transcriptionists in Indiana can work in various areas of the healthcare industry, including medical transcribing, transcription editing and medical scribing. You may also become a healthcare documentation specialist. The average annual salary for medical transcriptionists in many of Indiana's cities is above the national range of between $27,600 and $40,800. The highest percentage of medical transcriptionist jobs is found in Indiana's large metro areas such as Bloomington, Evansville, Fort Wayne, Hammond, Indianapolis, and South Bend. The annual salary range in Forte Wayne falls between $35,400, and $44,300, in Indianapolis, it ranges between $36,500 and $45,600, while in Evansville, the annual salary falls between $36,000 and $45,100. In Michigan City and Terre Haute, the annual salary ranges between $34,900 and $43,600. In Carmel and Indianapolis, medical transcriptionists earn about $35,000, while in Elkhart and Goshen, the annual salary is about $34,800.
Resources
Association for Healthcare Documentation Integrity (AHDI)
Indiana Health Information Exchange
Indiana Health Management Association
Indiana Professional Licensing Agency