If you're looking for a career in healthcare documentation in Kansas, medical transcribing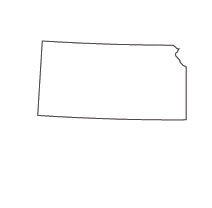 may be a good fit. As a medical transcriptionist, your work will involve transcribing medical documents dictated by physicians and other healthcare professionals. Work settings for medical transcriptionists include hospitals, insurance firms, medical transcribing agencies, and physicians' offices. Other transcriptionists choose to work from the comfort of their homes. In order to join the profession in Kansas, you need to take the steps outlined below.
<!- mfunc feat_school ->
Featured Programs:
Sponsored School(s)
<!- /mfunc feat_school ->
Sponsored Listings
Medical Transcription Training and Education Requirements
To become a medical transcriptionist, you need to complete some basic training for the profession. This is achieved by enrolling for a certificate or associate's degree program in medical transcribing. Schools that offer educational programs for the profession are found in many of Kansas' cities and metro areas. Certificate courses impart basic transcription skills to students, and take six to eight months to complete. However, some certificate programs are designed to be completed in 12 months. The certificate curriculum covers areas such as basic anatomy, clinical concepts, computer skills, medical terminology, and transcription technology. If you are seeking a more intensive training experience, you may want to explore associate degree programs. Many community colleges offer two-year associate degree programs in medical transcription. Upon completion, students are awarded the Associate of Applied Science (AAS) degree in medical transcription. Areas covered by the associate's degree curriculum include advanced anatomy, computers, ethics and legal issues in healthcare, medical terminology, transcription technology, pathophysiology, and pharmacology. Many programs require students to complete a practicum, which equips students with vital skills for transcription practice. Online learning is offered by some schools in Kansas, both for certificate and associate's degree programs. However, depending on the curriculum, students may still be required to complete certain courses in school in order to fulfill the practical requirements of the program.
Medical Transcription Certification Requirements in Kansas
Certification is a voluntary decision for medical transcriptionists in Kansas. However, certified transcriptionists not only promote quality and safety in healthcare delivery, but also enhance their career development. In addition, employers value certified healthcare documentation specialists. If you wish to distinguish yourself as a healthcare documentation specialist in Kansas, being certified is sure to keep you marketable. You may want to explore certifications for healthcare documentation specialists awarded by the Association for Healthcare Documentation Integrity (AHDI). If you have less than two years professional experience as a medical transcriptionist, a good credential to seek is the Registered Healthcare Documentation Specialist (RHDS). Transcriptionists who already hold the RHDS credential, and hold more than two years work experience can seek the Certified Healthcare Documentation Specialist (CHDS). Both certifications have a three-year validity period.
Kansas State Licensing Requirements
Kansas, like many other states, does not have licensing requirements for medical transcriptionists. There is no procedure which would require a medical transcriptionist to apply for such a license. However, to confirm practice and licensure requirements, you may want to check with the Kansas Board of Healing Arts, and the Department of Health and Environment.
Staying Current and Continuing Education as a Medical Transcriptionist
If you hold the RHDS and CHDS credentials, re-credentials and recertification is required in order to maintain active status. Transcriptionists who are RHDS certified must take a re-credential course, as well as take an exam. The re-credential course focuses on transcription knowledge, industry trends and drivers, and transcription business issues. If you are CHDS certified, you are required to participate in continuing education activities that relate to the field, during each three-year certification period. A minimum of 30 credits must be earned in continuing education during each certification phase. This helps to ensure that you build on your competencies in the field of healthcare documentation.
Medical Transcription Job Prospects and Potential Pay
The average annual salary for medical transcriptionists in Kansas is $30,000. The highest job opportunities in the state are found in Topeka, which holds a population of about 127,000, and Wichita, which holds a population of about 385,000. In Wichita, most medical transcriptionists earn between $36,600 and $45,800. In Topeka, earnings fall between $35,400 and $44,400. The average annual salary for medical transcriptionists in Kansas City, Olathe and Overland Park falls between $37,300 and $46,700, while in Lawrence, most medical transcriptionists earn between $35,000 and $44,000.
Resources
Kansas Department of Health and Environment
Kansas Health Information Management Association
Kansas Health Information Network