The booming medical profession continues to open up a variety of new jobs and is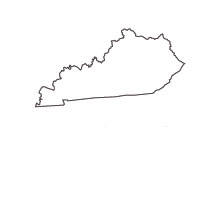 showing no signs of slowing down. Medical jobs are available in a variety of different forms and that includes an ongoing need for medical billers and coders. These two different jobs are a vital component in any healthcare facility. A future as a medical biller and coder is attainable for those who are seeking out a career change, or an exciting new career path.
<!- mfunc feat_school ->
Featured Programs:
Sponsored School(s)
<!- /mfunc feat_school ->
Sponsored Listings
State Licensing Requirements
The state of Kentucky has not established any license requirements for medical billers and coders. There are no applications, fees, or renewals that are required to maintain a position as a medical biller or coder in Kentucky.
Kentucky Medical Billing and Coding Certification Requirements
Medical billing and coding certifications can be achieved by completing a certificate program in Kentucky. These programs can last anywhere from six months all the way up to a year. They are designed to teach students the essentials to get started in a medical billing or coding career. Both medical billing and medical coding are taught in these accredited certification programs.
Those looking to take a more extended route towards becoming a medical biller or coder can opt to enroll in a college that offers an Associate's Degree in Medical Billing and Coding. More material is covered in these programs, considering they take a longer amount of time to complete. Graduating with a medical billing and coding Associate's Degree or certificate provides the necessary credentials to begin working in either of those fields.
It is important to note that Kentucky employers are free to designate what is an accepted form of certification. Requirements differ according to each healthcare facility. Those looking to enhance their credentials can apply to take a national exam offered by the AHIMA (American Health Information Management Association) or AAPC (American Academy of Professional Coders). Passing these exams will result in a medical billing (RHIT) or medical coding (CPC) certification.
Education Requirements
The state of Kentucky features a host of post-secondary schools that provide educational training in medical billing and coding. To gain admission to any of those schools, applicants typically need to hold a high school diploma or GED equivalency. There are no other credits that serve as prerequisites to gain admission, although basic math skills and computer proficiency both help throughout the educational process.
Job Prospects and Potential Pay
The average salary for medical billers and coders in Kentucky checks in at $36,010 per year. That salary is capable of increasing, according to experience and job location. The highest reported salaries for Kentucky medical billers and coders currently stands at $54,050 annually. Entry level and experienced medical billers and coders remain in constant demand as there is expected to be a 5% job growth in the medical billing and coding field in each of the next eight years. The number of medical billers is expected to see a dramatic increase in the state of Kentucky.
Some Kentucky cities you may look to for medical billing and coding education information: Midway, Louisville, Bowling Green, Owensboro, Newport, Lexington, Hopkinsville, and Bellevue.
Top Kentucky cities/areas for medical billing and coding careers: Kansas City, Manhattan, Topeka, Wichita, and Lawerence.
Just a few employers of medical billers and coders in Kentucky: Elizabethtown, Lexington, Fayette, Bowling Green, Huntington (WV), Ashland, Louisville, Jefferson County (IN), Owensboro.
Overview of a Kansas Medical Biller and Coder
Medical billers and coders are frequently mentioned together, although they do not fall under one job specification. Each job title comes with its own individual responsibilities. While the two share some similarities, there are distinct differences between medical billers and coders.
Medical coders in Kentucky actually begin the billing process by translating medical services into codes. Every specific diagnosis, treatment, prescription, and the procedure is labeled with its own code. That code is essential to the billing process as it represents a service performed on a patient. Doctors and health care professionals do not write out those codes, but instead put together reports and notes. Those reports and notes are then passed on to medical coders, who translate all of those services into codes.
To complete this task, medical coders must have a strong knowledge of the healthcare coding system. That also means understating medical terminology as well as the many of the medical services provided to patients. Kentucky medical coders are also required to review documents and ensure accuracy when assigning codes to specific services.
Medical billers in Kentucky rely on medical coders so they can then continue with the billing process. Medical billers use these codes to create what is known as a claim. These claims are sent to insurance companies so that the health care facility can be reimbursed for services performed on patients.
Once claims are sent off to insurance companies, medical billers often conduct follow-ups to ensure payment is made. That demands personal interaction with insurance companies. Interaction is also made with patients as medical billers carefully review patient records and are expected to explain any uncertainties. Medical billers have a firm grasp of insurance policies, which differ according to each company. That enables them to explain exclusions and handle claims disputes.
Medical billers and coders each have their share of different duties, although both are required to be strong multi-taskers who have the capability to work independently. Each job is also helped out by having strong written and communication skills. There is a high level of accuracy required in both disciplines, which makes medical billers and coders rely on a close attention to detail.
Resources
One of the many medical billing jobs currently available in Kentucky can be found on this website.
The AAPC (American Academy of Professional Coders) has a local chapter located in Lexington, Kentucky.
Kentucky Health Care Providers Reimbursement Policy Codes
Take a comprehensive look at some of the finer details included in some of the insurance policies in Kentucky.
Medical Coding Jobs in Kentucky
This website brings together a long list of medical coder job openings throughout Kentucky.
Kentucky Health Information Management Association
The American Health Information Management Association has a Kentucky website that provides a host of resources for medical billers and coders.