A career choice as a medical biller and coder can lead to a bright future filled with job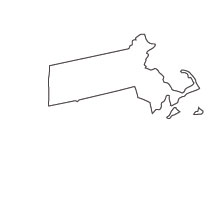 security, competitive pay and health benefits. Getting started on this path can be done in a variety of ways. The first step is actually making the choice of joining a profession that is in constant demand and plays an instrumental role in the healthcare industry. Medical billing and coding professionals are a key part of the exciting and fast-paced medical field.
<!- mfunc feat_school ->
Featured Programs:
Sponsored School(s)
<!- /mfunc feat_school ->
Sponsored Listings
Job Prospects and Potential Pay
The average medical biller and coder salary in the state of Massachusetts stands at $45,720 per year. Several factors can increase that salary as some Massachusetts medical billers and coders earn as much as $68,070 on a yearly basis. Jobs are in high demand in Massachusetts as it is one of the states with a higher number of medical billers and coders. Those numbers are expected to increase with an expected 7% job growth over the next several years.
Some Massachusetts cities you may look to for medical billing and coding education information: West Boylston, Pittsfield, West Barnstable, Gardner, Danvers, Haverhill, Boston, Springfield, and Brockton.
Top Massachusetts cities/areas for medical billing and coding careers: Boston, Cambridge, Quincy, Lowell, Billerica, Chelmsford, Barnstable Town, Peabody, Leominster, Fitchburg, Gardner, Providence (RI), Fall River, Warwick, Brockton, Bridgewater, Easton, Haverhill, North Andover, Amesbury, Farmington, Lawrence, Methuen and Salem.
Just a few employers of medical billers and coders in Massachusetts:
State Licensing Requirements
There is no need for medical billers and coders in Massachusetts to be licensed as there have been no guidelines set by the state medical board. Health information technicians in Massachusetts are capable of working in any health care facility without a license.
Massachusetts Medical Billing and Coding Certification Requirements
A medical billing and coding certification can be achieved in Massachusetts by completing a certificate program offered by an accredited post-secondary school. These programs typically last one year, with some taking an even less amount of time to complete. These certificate programs are offered by various technical institutes, training centers, community colleges and vocational schools that are accredited. Medical billing and coding are usually taught together in these programs as students learn the essentials in both disciplines.
There is also the option of earning an Associate's Degree of Applied Science in Medical Billing and Coding. An Associate's Degree takes two years to complete, assuming students are enrolled on a full-time basis. This kind of Associate's Degree serves as an ample means of certification as some healthcare facilities make this a mandatory requirement for their medical billers and coders. Meanwhile, other healthcare facilities demand their medical billers and coders have a one-year certificate to meet the job requirements.
Other healthcare facilities ask that medical billers and coders hold a national certification from either the AHIMA (American Health Information Management Association) or AAPC (American Academy of Professional Coders). Earning a medical billing and coding certificate or Associate's Degree will serve as adequate preparation to take these national exams, which provide individual certifications for medical billers and coders.
There is no statewide certification that is mandatory throughout Massachusetts as each healthcare facility has its own standards for what kind of training, certifications, and experience is required of its medical billers and coders.
Meeting Education Requirements
In the state of Massachusetts, a high school diploma or GED equivalency is the first step towards beginning an education in medical billing and coding. There is no need to have earned any other college credits to start out on this educational path.
General Overview of Medical Billers and Coders
Medical billing and coding are often grouped together, but the reality is they are two separate jobs. Each job has related duties, but each stands on its own as a separate discipline. Medical billers are heavily involved with the actual billing process. Health care facilities, hospitals, nursing homes and doctors' offices all rely on medical billers to ensure that each facility receives the maximum amount of financial compensation for all of the services provided to patients.
In the medical profession, there is a good deal of third-party billing. Insurance companies are often responsible for paying patients' bills, which are referred to as claims. Medical billers put these claims together and are responsible for ensuring their accuracy. The process involves communicating with both patients and insurance companies as there are several issues that can potentially arise.
Claims disputes and denials typically involve medical billers as there is often the need to explain the details to patients. Medical billers also conduct follow-ups with patients and are well-versed in the specifics of various insurance company policies. Medical billers in Massachusetts make sure these claims are free from clerical errors, such as upcoding, under coding, and duplicate billing. That is why medical billers in Massachusetts possess strong documentation skills and a close attention to detail. Problem-solving is another trait of a Massachusetts medical biller as there is often the need to intervene with both patients and insurance companies during the billing process.
Medical coders are the ones who provide medical billers with the appropriate codes used in the billing process. These codes represent actual medical diagnoses, services, procedures, and products provided to each patient. Medical coders are responsible for taking healthcare documents and turning them into the appropriate codes. To execute this task with precision, Massachusetts medical coders rely on a strong command of the medical coding system. That means knowing the appropriate codes to apply to each specific medical service provided to patients.
Medical coders faceless instances of actual interaction than medical billers do on a regular basis. That is why medical coders are capable of working independently and excel in the area of time management. Medical coders in Massachusetts also meet strict deadlines with regularity.
Resources
Medical Coding Jobs in Massachusetts
View all of the medical coding jobs currently available in Massachusetts.
Massachusetts Health Information Management Association
The MHIMA offers a wealth of resources to health information technicians in Massachusetts.
Medical Billing Jobs in Massachusetts
Take a look at all of the current job listings for medical billers in the state of Massachusetts.
Massachusetts Hospitals and Medical Centers
Check out all of the medical centers and hospitals in Massachusetts, complete with direct links.