A career as a medical transcriptionist in Massachusetts can lead to a promising future.  The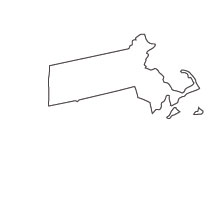 accelerated growth of the health care industry has opened up a vast array of jobs for medical transcriptionists in the state of Massachusetts. Individuals who are looking to enter this profession will learn a combination of valuable skills that will benefit them for years to come. Massachusetts is also one of the highest paying states for medical transcriptionists.
<!- mfunc feat_school ->
Featured Programs:
Sponsored School(s)
<!- /mfunc feat_school ->
Sponsored Listings
Transcription Job Overview in Massachusetts
A Massachusetts medical transcriptionist is entrusted with a host of important responsibilities. Physicians and health care professionals create daily recordings which need to be converted into a typed document. It is the job of a medical transcriptionist to listen to that audio and type it out verbatim. These documents vary in subject matter and can include surgery reports, patient histories, clinical results, emergency room reports and more. The importance of these documents demands that they be typed out accurately.
A Massachusetts medical transcriptionist utilizes keyboarding skills, listening skills and a firm grasp of medical terminology to produce these documents. Therefore, a medical transcriptionist in Massachusetts is expected to be reliable and dependable with an enhanced attention to detail. The meticulous nature of these documents requires a medical transcriptionist to possess a vast overall skill set.
The potential places of employment for a medical transcriptionist extend far and wide in the state of Massachusetts. Medical offices, hospitals, and health care facilities have an extensive number of branches, most of which always require some kind of medical transcription. Much of that work can also be done from home. Medical transcriptionists can often create their own hours and relish the convenience of working from home.
A Massachusetts medical transcriptionist is also capable of editing documents, particularly ones that were created with voice recognition software. A review of those documents will require the ability to recognize medical jargon and medical abbreviations. Massachusetts medical transcriptionists are also expected to handle deadlines and deliver accurate reports in a timely manner.
Medical Transcriptionist Training and Licensing Requirements in Massachusetts
Massachusetts does not issue state licenses for medical transcriptionists. Every health care facility in Massachusetts designs its own protocol when it comes to hiring medical transcriptionists. The majority of employers in Massachusetts usually hire medical transcriptionists who have completed some type of accredited medical transcriptionist program.
Medical Transcription Certification Requirements in Massachusetts
There is no Massachusetts statewide certification issued to medical transcriptionists, although state medical facilities recognize degrees and certificates from accredited institutions. There are a significant number of post-secondary schools that offer medical transcription training. Once these programs are completed, a certificate is issued. That certificate then represents a medical transcriptionist's readiness and preparedness to work in the field.
Massachusetts has several colleges that offer an Associate's Degree in Medical Transcription. These two-year programs feature in-depth curriculums that are well respected by employers in the state of Massachusetts.
Medical transcriptionist training is pretty much essential in landing a medical transcriptionist job in Massachusetts. Medical transcriptionists looking to earn a nationally-recognized certification can take the exams issued by the AHDI (Association for Healthcare Documentation Integrity). Passing one of these examinations will result in the issuing of a certification, one that can also be used to find medical transcriptionist jobs in Massachusetts.
Medical Transcriptionist Education Requirements
The Massachusetts educational requirements to become a medical transcriptionist include a high school diploma or GED equivalency. Candidates must also be at least 18 years of age and must possess a basic knowledge of Microsoft Word or a Word Perfect operating system. Some training courses require a minimum of 35 typed words per minute while many other programs only accept candidates who pass a criminal background check and drug test.
Job Outlook in Massachusetts
The job market for a medical transcriptionist in Massachusetts is one that continues to grow with an annual increase in new positions. The average hourly pay of a Massachusetts medical transcriptionist stands at $22 per hour while the average annual salary has exceeded $43,000. That salary ranks higher than the national average as Massachusetts is one of the highest paying states for medical transcriptionists.
How to Become a Medical Transcriptionist Resources
Massachusetts Health Information Management Association
This resource offers the latest news, a calendar of events and a job bank as part of its many features regarding the health care industry in Massachusetts.
Massachusetts Medical Transcriptionist Salaries
The state of Massachusetts offers high pay to medical transcriptionists and here is a breakdown of which cities offer the most lucrative annual pay rates.
Massachusetts Health Data Consortium
This is a non-profit organization which sponsors events and leadership activities throughout the state of Massachusetts.
Medical Transcription Jobs in Massachusetts
This site provides job listings for medical transcriptionists in the state of Massachusetts and also has contact information with detailed information about each job.
Boston Medical Transcription Jobs
The city of Boston is home to many health care facilities and provides an abundance of job opportunities for medical transcriptionists, which are listed on this site.