All across the country, the medical profession continues to expand. That kind of growth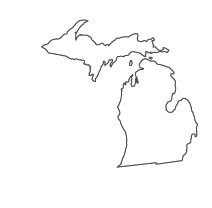 has called for the need for new medical professionals to perform all types of important job functions. Michigan medical billers and coders are among that group as they are an essential part of the healthcare industry. New medical billing and coding jobs are opening up every day and provide a host of benefits.
<!- mfunc feat_school ->
Featured Programs:
Sponsored School(s)
<!- /mfunc feat_school ->
Sponsored Listings
Overview of a Michigan Medical Biller and Coder
Medical billers and coders both perform job duties that ensure healthcare facilities are financially compensated for their services. While both play a critical role in the billing process, each job has a separate set of responsibilities. Some companies employ individuals who perform both medical billing and coding duties, although plenty of companies hire separate medical billers and coders.
Michigan medical billers perform a host of clerical duties that focus on creating legal bills for medical services, also known as claims. These claims use medical codes to identify the services provided to a patient. Medical billers prepare these claims and submit them for payment. They also conduct follow-ups when claims are unpaid or disputed.
Most medical bills are paid through third-party billing which involves insurance companies. For that reason, medical billers in Michigan are required to know the specifics of insurance company policies. Programs like Medicaid and Medicare are used so frequently that medical billers are extremely familiar with all the details within those policies.
Medical billers deal with a lot of paperwork, but also utilize medical billing software to perform their everyday job assignments. That requires medical billers to be very attentive and meticulous when filing any kind of patient records or reviewing insurance policies. Strong organizational skills are required while Michigan medical billers also communicate with a variety of people, including patients and insurance companies.
Medical coders in Michigan experience a less amount of personal interaction on a regular basis. Medical coders are assigned the task of translating medical services into the appropriate medical codes. Every type of medical service provided to patients is represented by a medical code. However, physicians do not document those services with actual codes. Physician reports, notes and transcriptions are provided to medical coders, who review them and assign each one a specific code.
Medical coders refer to the healthcare coding system which is broken down into numerous codes and subcodes. There is a vast array of these codes as medical coders in Michigan rely on strong memorization skills. Everything from Emergency Room visits to prescribed medications have their own individual codes. Identifying and translating services into codes is the method through which health care facilities conduct the billing process and ultimately get paid.
Michigan medical coders work well independently and are adept at time management. There is also a close attention to detail required in this line of work as it is a necessary part of the medical billing process.
State Licensing Requirements
Michigan does not issue any license to medical billers and coders. This means that there is no application process, fees, or renewals medical coders need to worry about when it comes to obtaining or maintaining employment.
Michigan Medical Billing and Coding Certification Requirements
Medical billing and coding certifications are typically offered in one comprehensive program by accredited post-secondary schools in Michigan. A medical billing and coding certificate program lasts an average of nine months, with some taking as much as one year to complete. Certificate programs are provided by technical institutes, community colleges and other kinds of post-secondary schools. A certificate program covers subjects like medical terminology, anatomy and physiology and the actual coding system.
Earning an Associate's Degree in Medical Billing and Coding will also cover those subjects and generally serve as an adequate job qualification. These Associate Degree programs take two years to complete on a full-time basis and are offered at a variety of colleges. Medical billing and coding are combined in these programs as well.
It is up to the discretion of each health care facility to determine what is considered an acceptable job qualification. Most employers ask for a certificate or degree while others will also require a national certification, like the ones offered by the AHIMA (American Health Information Management Association) or AAPC (American Academy of Professional Coders). Training in a certificate program or Associate's Degree program will prepare candidates to take the exams offered by the AHIMA and AAPC. Those certifications are offered separately in medical billing or medical coding.
Education Requirements
A high school diploma or GED equivalency is typically the starting point for those looking to begin an education in medical billing and coding. Post-secondary schools set their own requirements for admission, although those are not extensive and normally just call for a high school diploma or GED.
Job Prospects and Potential Pay
The salary of Michigan medical billers and coders averages out to $38,500 annually. There is the potential to earn more as top-end medical billers and coders in Michigan earn a high salary of $57,830 per year. More medical billing and coding jobs are opening up throughout Michigan, a number that is expected to grow by more than 3% each year. With the increase in health care facilities in Michigan, full-time medical billers are needed all across the state.
Some Michigan cities you may look to for medical billing and coding education information: Emmons, Dearborn, Ironwood, Grand Rapids, Big Rapids, Alpena, Lansing, Bloomfield Hills, Livonia and University Center.
Top Michigan cities/areas for medical billing and coding careers: Battle Creek, Jackson, Ann Arbor, Warren, Troy, Farmington Hills, Flint, Detroit, Livonia, Dearborn, Lansing, East Lansing, Holland, Grand Haven and Grand Rapids.
Just a few employers of medical billers and coders in Michigan:
Resources
Medical Billing Jobs in Michigan
Take a glimpse of all the latest medical billing job postings in the state of Michigan.
Michigan Medical Billers Association
Online users can browse through forums, look for jobs and much more on this website geared to medical billers in Michigan.
Look through the latest job offerings for medical coders in Michigan on this website.
Health Information Management Association of Michigan
An abundance of resources are available on this website that caters to health information technicians in the state of Michigan.