Acquiring the position of a medical transcriptionist in Michigan can provide a pathway to a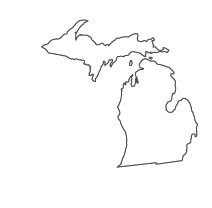 better future that features competitive pay and steady work. Health Care in Michigan is a blossoming industry, which calls for the ongoing need of qualified medical transcriptionists. Those looking for a fresh new career can enjoy the many benefits that come with being a medical transcriptionist in Michigan.
<!- mfunc feat_school ->
Featured Programs:
Sponsored School(s)
<!- /mfunc feat_school ->
Sponsored Listings
Medical Transcriptionist Job Outlook in Michigan
Medical transcriptionists in Michigan acquire a unique skill set that allows them to be efficient in a number of areas. The job entails listening to medical recordings and transcribing them into a typed document with 100% accuracy. That requires the enhancement of listening and keyboarding skills along with a thorough comprehension of medical terminology. The audio provided to medical transcriptionists comes from physicians and other health care professionals. These recordings are multi-dimensional and can include pathology reports, consultation notes, discharge summaries and more.
A Michigan medical transcriptionist is familiar with all these different kind of reports and can differentiate and identify medical jargon as well as medical abbreviations. This kind of unique skill set can be utilized in a wide variety of health care facilities. Hospitals, medical offices, clinics and laboratories are just a few of the settings in which a medical transcriptionist is needed. However, medical transcriptionists can complete their assignments from home or in an office setting.
Medical transcriptionists also have the skills to review and edit documents that have been dictated. These documents are thoroughly checked by medical transcriptionists for grammar, spelling, consistency and the appropriate use of medical terminology.
Medical transcriptionists possess excellent listening skills and pay careful attention to detail. That attention to detail is also used when reviewing documents for any kind of errors or inconsistencies. Medical transcriptionists are also capable of meeting deadlines, which differ according to each individual report. Turnaround times are rather expeditious as professional Michigan medical transcriptionists are skilled in typing an extensive number of words per minute.
Medical Transcriptionist Training and Education Requirements
Candidates eligible to become a medical transcriptionist in Michigan must be at least 18 years of age and have earned a high school diploma or GED equivalency. Candidates also need to pass a drug test and criminal background check. It is recommended that candidates possess basic keyboarding skills and are familiar with Microsoft Word and Word Perfect platforms.
Job Prospects and Potential Pay in Michigan
Michigan has one of the highest populations of working medical transcriptionists in the country. The average salary of a medical transcriptionist in Michigan is $34,800 per year. Entry-level salaries tend to be a little less, although more experienced medical transcriptionists in Michigan can exceed the annual salary average by a fair amount.
Medical Transcription Certification Requirements
There is no one accepted certification for medical transcriptionists in the state of Michigan. There are several institutions that issue certifications, all of which require the completion of extensive course work. Various Michigan colleges and universities offer an Associate's Degree in Medical Transcription. This is generally a two-year program that covers every aspect of a medical transcriptionist's job requirements.
One-year programs that specialize in medical transcription also result in the awarding of a medical transcriptionist certification. These certificates are acquired from institutions that feature training programs for numerous trades and skills. Certifications such as these are often needed to obtain employment as a medical transcriptionist in the state of Michigan.
National associations also offer certifications upon the completion of various medical transcriptionist examinations. However, these are not a prerequisite to procure employment as a Michigan medical transcriptionist. All of those aforementioned certifications provide proof that the necessary skills to serve as a medical transcriptionist have been attained through a training program. It is then up to each individual Michigan employer to deem what certifications are acceptable and which are not. While these certifications are helpful, they are not mandatory to gain employment in Michigan as a medical transcriptionist.
Resources
Medical Transcriptionist Job Openings in Michigan
This list of job openings canvasses the entire state of Michigan, also providing contact information and methods of applying.
Medical Transcriptionist Forums
Michigan medical transcriptionists can interact with other medical transcriptionists from all over the nation in these forums.
Detroit Medical Transcriptionist Jobs
The city of Detroit is frequently home to many job openings for medical transcriptionists. Browse these job listings and find out how to apply on this website.
Michigan Health Care System News
Stay on top of the latest news in the Michigan Health Care System on this website, which features a good deal of pertinent information.