Choosing a career path in the medical field can bring a host of rewards. However, not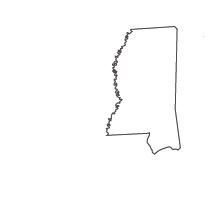 everyone has the time or money to go through an extensive bout of schooling. Fortunately, some medical careers can start much faster than others. Medical billers and coders can find themselves entrenched in a new and exciting career without sacrificing too much time or money. That path to success can start sooner than most people realize.
<!- mfunc feat_school ->
Featured Programs:
Sponsored School(s)
<!- /mfunc feat_school ->
Sponsored Listings
Job Prospects and Potential Pay
According to the U.S. Bureau of Labor Statistics, medical billers and coders fall under the classification of health information technicians. The average salary for a health information technician in the state of Mississippi is $30,700 per year. However, medical billers and coders have the capability of earning beyond that. The highest paid health information technicians in Mississippi earn up to $47,250 annually. Job opportunities for Mississippi medical billers and coders are also on the rise as a 4% job growth is expected annually in the next few years.
Mississippi cities with medical billing and coding education institutions: Raymond, Perkinston, Moorhead, Meridian, Summit, Clarksdale, Jackson, Hattiesburg and Horn Lake.
Top Mississippi cities/areas for medical billing and coding careers: Northeast Mississippi, Jackson, Southwest Mississippi, Northwest Mississippi, Gulfport, Hattiesburg, and Pascagoula.
Just a few employers of medical billers and coders in Mississippi:
Overview of a Mississippi Medical Biller
Medical billers in Mississippi are entrusted with the duty of facilitating the billing process. A medical biller's responsibilities include collecting and entering the correct information on patient bills, which are referred to as claims. Those claims include an itemized list of services provided to a patient. Billers also submit these claims to insurance companies.
Because the medical services are listed on these claims in codes, medical billers have a working knowledge of the medical coding system. In that respect, medical billing and coding jobs are related. However, there are significant differences between the two.
Medical billers manage accounts and follow up with insurance carriers when claims go unpaid or rejected. Medical billers also correspond with patients and answer any inquiries. Medical billers handle a good amount of paperwork, but also use medical billing software. Those duties require strong organizational skills and a close attention to detail. Medical billers in Mississippi also possess good people skills due to the customer service component of the job.
Overview of a Mississippi Medical Coder
Medical coders in Mississippi are the ones who assign codes to medical services performed on a patient. A healthcare facility will obtain physician reports, consultation notes, and medical transcriptions and then give them to medical coders. It is then the job of the medical coder to use the healthcare coding system appropriately. That means something like an x-ray or operation will have their own individual codes. The codes do not have to apply to a major procedure, but any service, prescription or product that is billable.
Mississippi medical coders are well versed in medical terminology and the evaluation of medical documents. This job does not come with a lot of correspondence unless there is a discrepancy within the documentation provided to a medical coder. That is when medical coders consult with physicians or other healthcare professionals to ensure the right code is assigned.
An efficient medical coder in Mississippi will play a major role in making sure that each patient is billed appropriately. A well-functioning and prosperous health care facility relies heavily on the performance of its medical coders.
Certification Requirements
Medical billing and coding certifications are used to gain employment in the state of Mississippi. Each health care facility decides on which certifications are acceptable as there is no state-mandated certification. That leaves prospective medical billers and coders with a host of options.
The first option, which takes the shortest amount of time, is to enroll in a medical billing and coding certificate program. These programs are offered by post-secondary schools throughout the state of Mississippi. Programs can span anywhere from six months up to a year. It is also important to ensure the program is an accredited one.
The second option, which takes two years to complete, is to earn an Associate's Degree of Applied Science in Medical Billing and Coding. These programs combine coursework into four full-time semesters. An Associate's Degree is not labeled as a certification but is considered to be an ample certificate for medical billers looking to enter into this field and gain employment.
National certifications can enhance one's credentials and are sometimes required by healthcare facilities. Two reputable organizations that offer individual medical billing and medical coding certifications are the AHIMA (American Health Information Management Association) and the AAPC (American Academy of Professional Coders). Earning a medical billing and coding certificate or an Associate's Degree will prepare individuals to take the certifications offered by these two national organizations.
Education Requirements
Entering into a career as a medical billing and coding professional typically requires a high school diploma or GED equivalency. Some post-secondary schools may be a bit more lenient in their admissions process, although it is strongly recommended that a high school diploma or GED be earned before starting out on this career path. There are no national exams or entrance tests that need to be passed in order to begin the medical billing and coding educational process.
State Licensing Requirements
Mississippi does not include medical billers and coders in the group of medical practitioners who require a license to work in the state. Medical billers and coders will not be asked to produce any kind of license when applying for or starting a job within the state of Mississippi.
Resources
Mississippi Medical Billing Jobs
The medical billing jobs available in Mississippi can be located on this website.
Mississippi Health Management Information Association
The MHIMA is a well-known association with valuable resources provided in depth on its website.
Mississippi Medical Association
Learn more about the medical profession and its operations in the state of Mississippi.
Medical Coding Jobs in Mississippi
Look through the medical coder jobs currently available throughout various cities in Mississippi.
Mississippi Health Care Association
This association provides valuable information about the medical field in Mississippi.