The medical profession offers lots of opportunities for those seeking out a new career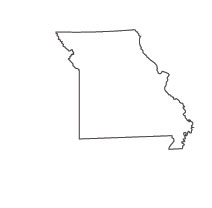 path. That has created new job openings for medical billers and coders as they both play an integral role in the healthcare industry. Getting started on a career as a medical billing or coding professional in Missouri does not come with an elongated wait. Take a step closer towards a financially secure with a brand new future as a medical biller or coder.
<!- mfunc feat_school ->
Featured Programs:
Sponsored School(s)
<!- /mfunc feat_school ->
Sponsored Listings
Overview of Missouri Medical Billers and Coders
It is quite common for medical billers and coders to be grouped together as their job duties are similar. However, there are still lots of differences between the two job descriptions. Some medical billers and coders perform both job duties, although knowing both is not necessary to gain employment. There are plenty of individual medical billing and medical coding jobs to be had in Missouri.
Medical billers are at the very heart of the medical billing process. They are responsible for producing actual legal bills which are referred to as claims. These claims include itemized lists of the medical services provided to a patient. In the process of producing these claims, medical billers are required to update patient histories and perform claim audits when necessary.
Health care facilities depend on medical billers to ensure that they receive the maximum amount of reimbursement for services provided to patients. That comes with a detailed and accurate record of the services performed. That also requires medical billers in Missouri to be extremely thorough and possess a close attention to detail. Medical billers also routinely interact with patients and insurance companies, which requires good customer service skills.
Claims disputes and exclusions also need to be moderated and explained by medical billers. There are a lot of responsibilities, which means that medical billers in Missouri are well trained and well versed in a variety of areas.
Medical coders in Missouri actually supply medical billers with the appropriate medical codes. These codes represent the medical services and procedures performed on patients. There are also specific codes assigned to prescriptions and products. It is the job of a medical coder to take physician reports, notes, and transcriptions and apply the specific code to each service. These codes are integral to the billing process.
Medical coding is broken down into numerous classifications, such as subcodes, specialty codes, in addition to the International Classification of Diseases (ICD). There are some instances when medical coders need to contact physicians to clear up any uncertainties. However, medical coders do not engage in as much personal interaction as medical billers do on a regular basis.
Medical coders in Missouri are capable of working independently and without direct supervision. Medical coders are punctual and maintain strict deadlines. To be successful as a medical coder in Missouri, there needs to be a firm grasp of the health care coding system and a sound understanding of medical terminology.
State Licensing Requirements
To work as a professional medical biller or coder in the state of Missouri, there is no need to obtain any kind of license. The state medical board does not oversee any licensing process regarding medical billers or coders. That does away with the need to apply for any type of license or keep up with a renewal process. 
Missouri Medical Billing and Coding Certification Requirements
Medical billing and coding certifications are not classified as licenses but can have a significant impact on job placement. Health care facilities in Missouri design their own requirements for medical billers and coders and most demand some type of certification. There are various certification programs throughout the state of Missouri, which include technical schools and community colleges. A certification program generally lasts from nine months to a year, covering the essentials used in the medical billing and coding profession. Many of these programs combine medical billing and coding into one training program.
A more in-depth program is offered by colleges that award an Associate's Degree of Applied Science in Medical Billing and Coding to its graduates. These programs take two years to complete for students who attend on a full-time basis. While an Associate's Degree is not labeled as a certification, it is an ample means of qualification when applying for a medical billing or coding job in Missouri.
Further certifications are available from national organizations such as the AHIMA (American Health Information Management Association) and AAPC (American Academy of Professional Coders). These organizations offer separate examinations for medical billers and medical coders. Some employers will require new employees to hold one of these certifications, which are categorized as an RHIT (Registered Health Information Technician) or CPC (Certified Professional Coder).
Meeting Education Requirements
To start out an education in medical billing and coding starts with generally requires a high school diploma or GED equivalency. However, there are no required college credits need as prerequisites to begin an education in medical billing and coding.
Job Prospects and Potential Pay
The average salary for medical billers and coders in the state of Missouri is $38,780 per year. Top-end salaries in Missouri check in at $57,230 annually. Higher salaries are typically based on experience and location. Missouri has a large population of medical billers and coders, although that does not mean that new jobs are scarce. Over the next eight years, there is expected to be a steady increase that will lead to a 10% more medical billing and coding jobs in the state of Missouri.
Missouri cities with medical billing and coding education institutions: Saint Louis, Independence, Rolla, Cape Girardeau, Jefferson City, Berkeley, Spring Field and Kansas City.
Top Missouri cities/areas for medical billing and coding careers: Jefferson City, Columbia, Springfield and Joblin.
Just a few employers of medical billers and coders in Missouri:
Resources
AAPC Kansas City Chapter of Medical Coders
The American Academy of Professional Coders features a chapter located in Kansas City, Missouri.
Medical Billing Jobs in Missouri
Locate a wide variety of medical billing job openings throughout the state of Missouri.
Missouri Medical Coding Job Listings
Search through job openings for medical coders in Missouri and apply online.
Missouri Health Care Organizations
Browse through the listings of all the health organizations in the state of Missouri, complete with direct links.