There is no reason anyone should waste their time working at a job that is unfulfilling.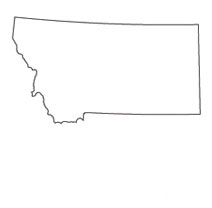 There is also no reason people should waste time searching for a career that just might provide a life of stability. A career as a medical biller and coder is waiting for people who are looking to make a permanent career change. This career path can pave the way to job security for many years to come and getting started is fast and easy.
<!- mfunc feat_school ->
Featured Programs:
Sponsored School(s)
<!- /mfunc feat_school ->
Sponsored Listings
Billing and Coding Job Prospects and Potential Pay
Medical billers and coders in Montana are labeled as health information technicians and the average salary stands at $35,630 per year. There is also room for advancement in Montana as medical billers and coders with experience can earn up to $55,170 annually. This profession is opening up lots of new job opportunities in Montana as the number of medical billers and coders is expected to grow by 20% over the next seven years. That kind of growth has brought medical billers and coders into high demand throughout the state of Montana.
Montana cities with medical billing and coding education institutions: Billings, Kalispell, and Great Falls.
Top Montana cities/areas for medical billing and coding careers: Billings, Missoula, and Great Falls.
Just a few employers of medical billers and coders in Montana:
Overview of Montana Medical Billers and Coders
Medical billing and coding jobs are not one in the same as each has its own set of tasks and responsibilities. The job of a medical biller is not limited to one specific duty. Montana medical billers play many different roles in the billing process. Those roles extend to updating patient histories, putting together claims and verifying medical codes.
A medical biller brings in a combination of skills that include problem-solving multi-tasking and corresponding with a host of individuals on a regular basis. Insurance companies and patients both turn to medical billers for assistance when it comes to claims.
Claims disputes and exclusions often need interpretation and that is another area where medical billers in Montana provide their assistance. Medical billers send out bills to insurance companies, collect payments and conduct follow-ups. Medical billers in Montana possess strong organizational skills as there is a constant need to juggle many different responsibilities at one time.
Claims that need to be processed got through medical billers and they also routinely manage reports. This unique set of skills has opened up job opportunities for medical billers in hospitals, private doctors' offices, rehabilitation centers, nursing homes and other health care facilities.
Medical coders in Montana have a different job function. Medical coders serve as translators as they take medical services provided to patients and turn them into codes. This is done for billing purposes. Specific codes represent the services provided to a patient. Those codes are used on itemized claims that designate exactly what was performed on a patient. The correct coding is extremely important to health care facilities since that is the way they are able to receive the correct amount of financial reimbursement.
Faulty coding would cause a health care facility to undercharge for its services. That is why Montana medical coders are very accurate and precise when applying codes. There are also specific medical conditions that are required to be coded in a set order. Complex symptoms and ailments can get a bit confusing and it takes an eye for detail to recognize those distinctions. That is when medical coders contact physicians to clarify the exact services provided so they can be properly coded. Procedure codes must match diagnosis codes or else a claim could be disputed.
These are just some of the intricacies involved in the coding process and that takes a sound knowledge of the coding system as well as a strong command of medical terminology and procedures.
Medical Coders in Montana are self-motivated and capable of adhering to firm deadlines. The nature of this data-oriented job also makes medical coders very capable of working independently.
State Licensing Requirements
The state of Montana does not require its medical billing and coding professionals to hold a license. A certification is not considered the same as a license. Montana medical billers and coders are free to work in any health care facility in the state and will not be asked to show evidence of any kind of license at any time.
Montana Medical Billing and Coding Certification Requirements
Certificate programs are one avenue that leads to becoming a professional medical biller or coder in Montana. Post-secondary schools offer these programs which can last from six months to a year. The skills taught in these certification programs are very specific to the medical billing and coding profession.
Completing a two-year Associate's Degree program in Medical Billing and Coding will also serve as a valid qualification for obtaining employment. Associate's Degrees are offered by select colleges as coursework goes into great detail about both medical billing and coding.
Prior training within a post-secondary school or college program prepares students to take certification exams offered by the AHIMA (American Health Information Management Association) or AAPC (American Academy of Professional Coders). Both of these organizations are well respected and offer individual certification in both medical billing and coding. While neither certification is mandatory to be employed as a medical biller and coder in Montana, they cannot hurt one's chances of obtaining employment. Each health care facility designates its own set of criteria for hiring new medical billers and coders.
Meeting Education Requirements
It is strongly recommended that a high school diploma or GED equivalency be earned before starting out an education in medical billing and coding. The foundation of what is taught throughout those medical billing and coding programs relies on a minimum skillset earned through the completion of high school or a GED equivalency program.
Resources
Look through all the Montana hospitals and take advantage of direct links to each website.
Montana Health Information Management Association
The MHIMA is a renowned association that provides a good amount of resources to health information technicians.
Medical Biller and Coder Jobs in Montana
The newest job opportunities for medical billers and coders in Montana are listed on this website.
American Medical Billing Association
This national association offers a host of resources to medical billers across the country.