The demand for professional medical transcriptionists in Montana continues to grow as a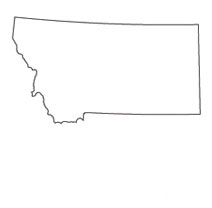 new and productive career could be right around the corner. A medical transcriptionist is equipped with a variety of skills that are very useful in the health care profession. Flexible work hours and competitive pay are part of the future for a professional medical transcriptionists in Montana.
<!- mfunc feat_school ->
Featured Programs:
Sponsored School(s)
<!- /mfunc feat_school ->
Sponsored Listings
Career Overview in Montana
Health Care professionals and physicians make frequent audio recordings to save time. There is a constant need to convert those recordings into document form and that is where a medical transcriptionist steps in and takes over. Medical transcriptionists listen to those recordings and type every word that is said. To complete this task with 100% accuracy, there is a need to recognize and identify medical terms. There is also a need to edit those reports and free them of grammatical errors.
These documented reports cover a wide range of topics, including medical histories, x-ray reports, pathology reports, discharge notices and much more. Hospitals are also not the only health care facilities that require the service of a medical transcriptionist. All kinds of different health care venues produce audio recordings that need to be transcribed.
That does not mean that Montana medical transcriptionists need to work in an actual health care facility. The transcription can be done from practically anywhere, meaning that working from home is a distinct option. Medical transcriptionists are often free to create their own hours, just as long as their reports are completed by the agreed-upon time.
A medical transcriptionist in Montana is required to meet deadlines and produce accurate reports. For that reason, dependability, reliability and attention to detail are attributes that every medical transcriptionist should possess.
Medical transcriptionists are well-versed in medical terminology, in addition to having a firm grasp of medical abbreviations. There is a need to identify medical terms on a regular basis while keyboarding and listening skills are both highly advanced among medical transcriptionists. Medical transcriptionists learn to type rapidly and accurately, thus keeping up with the audio recordings.
Medical Transcriptionist Education Requirements
Montana requires that those who are starting out a career in medical transcription should be at least 18 years of age. They should also hold a high school diploma or GED equivalency. Individuals who fail a criminal background check or drug test will also be exempt from pursuing a future as a medical transcriptionist in Montana.
Montana Medical Transcriptionist State Licensing Requirements
Montana medical transcriptionists do not need to worry about obtaining a state license. The state of Montana does not issue licenses to medical transcriptionists. That also means there is no need for annual renewals or fees to be paid to the state. When applying for a medical transcriptionist job in Montana, applicants will not be required to produce a license.
Job Prospects and Potential Pay
The average salary of a medical transcriptionist in Montana is $34,000 annually. There is currently a shortage of medical transcriptionists in Montana which means there is plenty of opportunities for those looking to enter into this field. There is also the potential for more experienced Montana medical transcriptionists to earn more than that average annual salary.
Medical Transcriptionist Certification Requirements
To work as a medical transcriptionist in the state of Montana, there are no certification requirements. While a medical transcriptionist job can be acquired without a certification, having some kind of certificate or degree from an accredited post-secondary is an immense help. There are a number of colleges and institutions throughout the state of Montana that offer training in medical transcription.
The completion of one of those accredited programs will result in either an Associate's Degree or graduation certificate. Those can then be taken to prospective employers when applying for a medical transcriptionist job. Health Care facilities generally consider either of those to be a legitimate certification that qualifies an individual to take on the job of a medical transcriptionist in Montana.
There are other medical transcriptionist certifications outside the state of Montana, distributed by the AHDI (Association for Healthcare Documentation Integrity). To achieve this certification, a passing score is needed on one of the AHDI medical transcriptionist examinations. However, that certification is not required to be considered for a medical transcriptionist position within the state of Montana.
It must be reemphasized that it is strongly recommended for medical transcriptionists to complete accredited coursework, which will prepare them for a future in this particular field.
Resources
Montana Hospitals and Medical Centers
This complete list of health care facilities within the state of Montana can provide medical transcriptionists with an abundance of places to look for employment.
Montana Health Care Foundation
There is a wealth of information regarding health care on this website, which has been provided by this Montana-based foundation.
Montana Medical Transcriptionist Jobs and Info
Scroll through this site for medical transcriptionist job openings and salary information in the state of Montana.