Entering the medical field can provide an exciting and rewarding career that offers a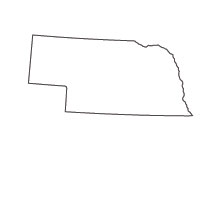 valuable service to the community. Medical billers and coders help power the healthcare industry and each are among the medical professions to experience a good deal of recent job growth. Now is the perfect time to join this growing industry as medical billers and coders remain in high demand throughout the country.
<!- mfunc feat_school ->
Featured Programs:
Sponsored School(s)
<!- /mfunc feat_school ->
Sponsored Listings
Overview of Nebraska Medical Billers and Coders
Medical billers and coders work in separate capacities, performing different daily work assignments. While the responsibilities of a medical biller and coder differ from one another, the two share some similarities.
The daily workload of a medical biller encompasses a wide range of responsibilities. Medical billers in Nebraska are entrusted with making sure that billing claims are filed accurately. This is done through a variety of different steps. Medical billers review insurance claims and check provider information, modifiers, treatment codes and other areas for accuracy.
Medical billers then submit insurance claims while also providing answers to patient inquiries. When a claim is denied, medical billers often resubmit the claim after attempting to resolve any issues. This calls for a lot of back and forth between patients and insurance carriers.
Some patients are not covered by an insurance carrier and that requires medical billers to prepare their statements as well. Medical billing software is used in this process which means medical billers must be computer proficient and possess a keen eye for detail. Since there are clerical, electronic and personal components of the job, medical billers need to be well-rounded, organized and capable of multi-tasking.
Medical coding requires much less customer service and is more of a data-driven job. Medical coders are furnished with reports that describe the kinds of services that have been provided to patients. Medical coders use codes to represent those services and this is done with a heavy reliance on the healthcare coding system. There are different levels and categories in the coding system as well as specific ways of coding certain procedures. That comes with a sound knowledge base of medical coding. Medical coders are also able to utilize the International Classification of Diseases (ICD) with distinct familiarity.
Medical coders spend a good deal of their day reviewing reports, which makes them self-motivated and able to work independently. Medical coders are also very thorough with strong memorization skills.
Some companies will hire individuals to work in a medical billing and coding capacity. However, there are enough companies that designate one individual to perform the individual duties of a medical coder. Both professions require strong written skills and the ability to meet deadlines.
State Licensing Requirements
Nebraska has not initiated any state policy that requires its medical billers and coders to be licensed. That leaves medical billers and coders with the option of working for any Nebraska hospital, medical center, private practice, or any other kind of healthcare facility. 
Nebraska Medical Billing and Coding Certification Requirements
There is no statewide certification that is required of Nebraska medical billers and coders. However, most healthcare facilities will only hire certified healthcare technicians. There are a few different approaches that can be taken towards earning a medical billing and coding certification.
One approach involves earning an Associate's Degree of Applied Science in Medical Billing and Coding. This approach requires two years of schooling at the college level. Two-year and four-year colleges offer these programs as the coursework concentrates equally on medical billing and coding.
Post-secondary schools offer similar programs, although they typically take half as much time to complete. These programs usually combine medical billing and coding into one comprehensive curriculum as well. It is also important to ensure a certification program is accredited before enrolling.
These two approaches adequately prepare students to take national medical billing and coding certification exams offered by the AHIMA (American Health Information Management Association) and AAPC (American Academy of Professional Coders). Once these certifications are earned, some form of ongoing education is required to maintain that status.
The completion of a certification program or Associate's Degree program provides prospective employers with proof that an individual has the technical knowledge to handle the job duties of a medical biller or coder. These qualifications do not guarantee employment since Nebraska health care facilities set their own individual standards for the hiring process. However, enhancing one's credentials with any kind of certification or degree will vastly improve the chances of acquiring a medical billing or coding job in Nebraska.
Education Requirements
Starting the educational process for medical billing and coding in Nebraska is usually contingent upon earning a high school diploma or GED equivalency. Either of those is needed to enroll in any college while most post-secondary schools have adopted that same requirement.
Job Prospects and Potential Pay
Medical billing and coding professionals earn an average salary of $39,230 per year in the state of Nebraska. The potential earnings for medical billers and coders with actual experience go beyond that annual average. Medical billers and coders in Nebraska can earn a maximum salary of $56,030 per year. Job prospects continue to grow as the average number of medical billers and coders is increasing by 4% every year in Nebraska. Those jobs are also spread out throughout the entire state at various healthcare facilities of all varieties.
Nebraska cities with medical billing and coding education institutions: Norfolk, Lincoln, and Omaha.
Nebraska cities/areas for medical billing and coding careers: Lincoln, O'Neill, North Platte, and Omaha.
Just a few employers of medical billers and coders in Nebraska:
Resources
Medical Billing Jobs in Nebraska
Look through the latest job listings for medical billers in Nebraska on this website.
Learn more about this medical association in Nebraska and take advantage of its online resources.
Nebraska Health Information Association
The NHIMA brings together a collection of informative resources for health information technicians in Nebraska.
Medical coding jobs in Nebraska appear online and the application process can begin through the use of the LinkedIn website.