Becoming a medical billing and coding professional can be your way of getting on the fast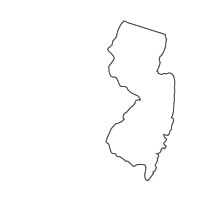 track towards a career that includes competitive pay and job security. Those who are looking for a rewarding career do not have to spend years in school, nor do they need to worry about high tuition costs that often take years to pay off. The exciting path towards financial freedom as a medical biller and coder can start today.
<!- mfunc feat_school ->
Featured Programs:
Sponsored School(s)
<!- /mfunc feat_school ->
Sponsored Listings
Overview of a Medical Biller and Coder
Medical billing and coding are often mentioned simultaneously, although they are two separate jobs. Medical billers ensure that patient payment records are maintained and they also submit the appropriate medical bills. Medical coders are entrusted with the duties of coding, which refers to actual codes that are used represent various diagnoses and medical services provided to patients.
Insurance companies require updated billing records and accurate medical histories of patients. Medical billers ensure this process is carried out and all records are updated accordingly. Medical billers keep healthcare facilities functioning by making sure patients and insurance companies are both billed appropriately. New Jersey medical billers use medical billing software as part of their everyday job, in addition to knowing the specifics of third-party responsibilities.
Medical billers often deal with companies like Medicaid and Medicare. Sorting through all those billing details comes with a fair amount of complexities. It is because of all those complexities that medical billing professionals possess a close attention to detail and high level of accuracy. These professionals are also very detail oriented and generally, have good critical thinking skills.
Medical coders in New Jersey have a sound grasp of the international healthcare coding system, which assigns individual codes to specific diagnoses, procedures, and prescriptions. Medical coders take patient reports and medical transcriptions and translate them into the appropriate codes. Those codes are then used in the billing process.
Hospitals, medical centers, rehab facilities and private physician offices are just a few of the places medical billers and coders find work in New Jersey as they are an integral part of the industry. Some medical billers and coders even work from home and are capable of making their own hours. 
New Jersey Licensing Requirements
There is no state license required to work as a medical biller or coder in New Jersey. Medical billers and coders do not need to produce a state license when filling out any job application in New Jersey. However, the state of New Jersey requires medical billing companies to have a third party billing service license. This license is also required of medical billers who would like to start their own business. The process of obtaining a third-party license in New Jersey requires an extensive application as well as various forms and affidavits that need to be submitted.
Job Prospects and Potential Pay
New Jersey medical billing and coding professionals enjoy one of the highest average salaries within this profession. According to the U.S. Bureau of Labor Statistics, medical billing and coding fall under the classification of medical records and health information technicians. Those statistics indicate that medical billing and coding professionals earn an average salary of $58,420 per year in the state of New Jersey.
The type of certification earned can also affect the salary of a medical biller and coder. Location and experience are two other factors that affect annual pay rates. There is also an anticipated 8% job growth for medical billing and coding professionals in New Jersey over the next decade.
New Jersey cities with medical billing and coding education institutions: Parsippany, Ramsey, Hackensack, Cherry Hill, Carneys Point, Woodland Park, Voorhees, New Jersey City, Brick, and North Brunswick.
New Jersey cities/areas for medical billing and coding careers: Newark, Union, Trenton, Ewing, Edison, New Brunswick, Camden, New York, White Plains, Wayne, Atlantic City, Hammonton, Allentown, Bethlehem, and Easton.
Just a few employers of medical billers and coders in New Jersey:
New Jersey Medical Billing and Coding Certification Requirements
Medical billing and coding jobs do not require a mandatory certification in the state of New Jersey. However, a post-secondary education with a specialization in medical coding and billing will adequately prepare individuals for these careers. Certifications are available through various post-secondary schools and technical institutes in the state of New Jersey.
Many of these certification programs last an average of nine months and students are taught the necessary skills to function as medical billing and coding professionals. Since medical billing and coding are separate disciplines, individual certifications are offered. However, many programs combine the two disciplines into one curriculum.
There are also various college programs that offer degrees in medical coding and billing. These degrees double as an ample form of certification, although they typically take twice as long as to complete. Those who decide to take the college route will earn an Associate's Degree of Applied Science in Medical Billing and Coding.
A certification or Associate's Degree will prepare candidates to take the national certification offered by the AHIMA (American Health Information Management Association). This nationally-recognized organization issues certifications for coders referred to as a CCP (certified coding professional. Medical billing certifications are also issued in the form of an RHIT (Registered Health Information Technician) credential.
In New Jersey, it is up to the discretion of the hiring health care facility to designate its job qualifications, although holding a certification significantly enhances the potential of acquiring a medical billing or medical coding job.
Education Requirements
It is necessary for individuals seeking out a career in medical billing and coding to hold a high school diploma or GED equivalency. It is also beneficial to have some experience working with Microsoft Excel, as well as some basic math skills.
Resources
New Jersey Medical Billing and Coding Jobs
Check out which New Jersey employers are hiring medical billers and coders on this website.
American Health Information Management Association
The AHIMA is a valuable resource for medical billers and coders and it also provides nationally recognized certifications.
New Jersey Third Party Billing Application
This nine-page application is used by medical billing professionals who are looking to go into business for themselves in New Jersey.
New Jersey Hospital Association
Check out the abundance of resources on this website that runs down all the pertinent information about hospitals in New Jersey.