Medical transcriptionists are part of a growing industry where their services are in continual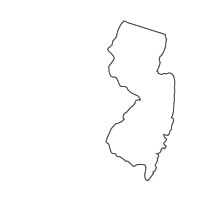 demand. As a result, annual salaries remain on the rise while a future as a medical transcriptionist could open up a lot of opportunities. The combination of competitive pay, flexible hours and steady work has made becoming a medical transcriptionist a very appealing career choice, especially in the highly-populated state of New Jersey.
<!- mfunc feat_school ->
Featured Programs:
Sponsored School(s)
<!- /mfunc feat_school ->
Sponsored Listings
Medical Transcriptionist Overview
A medical transcriptionist in the state of New Jersey upholds strict deadlines and works with an extremely high level of efficiency. There is also a high level of dependability placed on medical transcriptionists as they handle important and sensitive information on a regular basis.
Medical transcriptionists are responsible for transcribing audio recordings into a document form. This is achieved through the use of keyboarding and listening skills while also having a firm grasp of proper grammar usage. In order to complete their regular assignments, New Jersey medical transcriptionists rely heavily on their extensive knowledge of medical terminology. The documents produced by a medical transcriptionists include the transcription of pathology reports, discharge summaries, patient histories, consultation notes and much more.
There is also a need to identify medical jargon and medical abbreviations. Because of the fast-paced nature of these recordings, medical transcriptionists have an above-average skill set when it comes to keyboarding. A critical eye is also needed as part of a medical transcriptionist's duties includes reviewing and editing documents for accuracy.
Medical transcriptionists have the flexibility to work in an abundance of settings. Hospitals and medical facilities are often the work setting for medical transcriptionists, although it is not uncommon for medical transcriptionists to work from home or telecommute. The high demand for medical transcriptionists has opened up many different work environments, which provide a good deal of convenience and flexibility.
Medical Transcription Certification Requirements in New Jersey
Medical transcriptionist certifications and educational requirements are established by individual health care facilities. Those standards can also vary from one health care establishment to the next. However, mostly all health care facilities require their medical transcriptionists to have earned some type of accredited certification.
Medical transcription certifications can be earned by completing programs offered by accredited post-secondary institutions. Vocational schools and online schools offer training programs that usually last for one year. A medical transcriptionist certification is awarded upon the completion of these programs.
A more comprehensive curriculum is offered by colleges and universities. The completion of these Medical Transcriptionist programs results in an Associate's Degree. That two-year degree doubles as a reputable certification that is held in high regard by most health care facilities looking to hire new medical transcriptionists.
There are other credentials that can be attained on a voluntary basis. The AHDI (Association for Healthcare Documentation Integrity) offers certifications. One of those certifications is a Registered Medical Transcriptionist (RMT), which is available to individuals who have previously earned a certification from an accredited medical transcriptionist program. The AHDI also offers a Certified Medical Transcriptionist (CMT) certification for medical transcriptionists with a minimum of two years of work experience in acute care. Either of these certifications are acquired by earning a passing grade on the respective AHDI examinations.
Medical Transcriptionist Training  and Education Requirements
Medical transcriptionists in New Jersey are required to be at least 18 years of age and must not have a criminal history. Candidates must also be able to pass a drug screening. A high school diploma or GED equivalency is also mandatory in order to pursue a career as a medical transcriptionist in the state of New Jersey.
New Jersey Licensing Requirements
New Jersey has not adapted an official state license for medical transcriptionists. That means medical transcriptionists are free to find employment without having to produce any kind of license. That also does away with the need to reapply and maintain a state license once a medical transcriptionist begins working in the state of New Jersey.
New Jersey Job Prospects and Potential Pay
New Jersey is one of the better paying states when it comes to medical transcriptionist jobs as the average salary checks in at $39,000 per year. Certain parts of the state offer higher pay rates than the average yearly salary. Meanwhile, more experienced medical transcriptionists can expect to earn more than the annual average in-state salary. As the most densely populated state, there is an ongoing demand for medical transcriptionists in New Jersey.
How to Become a Medical Transcriptionist Resources
Medical Transcriptionist Salaries in New Jersey by City
Explore what medical transcriptionists make according to reports from 33 different cities throughout the state of New Jersey.
New Jersey Medical Transcriptionist Jobs and Information
This new website provides a ton of information used for job analyses and features job listings for medical transcriptionists in the state of New Jersey.
New Jersey Hospital Association
Learn all about the latest trends, recent events and health care industry developments in New Jersey on this website.
New Jersey Medical Transcription Jobs
Browse through the various job listings for medical transcriptionists up and down the state of New Jersey.
This website combines the various health care industry news throughout the entire state of New Jersey.