Becoming a medical biller and coder can set up a future that is filled with options. Health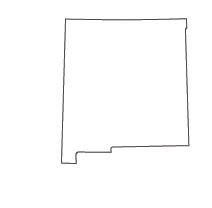 care facilities throughout the country are hiring new medical billers and coders every day. That kind of demand opens up a lot of earning potential while also providing job security for years to come. Getting started in a career as a medical biller and coder can happen sooner than most people think as a stable and rewarding future could be right around the corner.
<!- mfunc feat_school ->
Featured Programs:
Sponsored School(s)
<!- /mfunc feat_school ->
Sponsored Listings
Job Prospects and Potential Pay
Medical billers and coders in New Mexico fall under the classification of health information technician. The average salary for health information technicians in New Mexico is $33,840 on an annual basis. That is not the ceiling for earning potential as medical billers and coders in New Mexico have reported making salaries as high as $51,420 per year. Pay rates differ according to the type of health care facility and individual qualifications. There is significant growth in the health information technology field as medical billing and coding jobs are growing by 4% every year in New Mexico.
New Mexico cities with medical billing and coding education institutions: Farmington, Las Cruces, and Albuquerque.
New Mexico cities/areas for medical billing and coding careers: Farmington, Albuquerque, Santa Fe, and Las Cruces.
Just a few employers of medical billers and coders in New Mexico:
Overview of a Medical Biller and Coder
It is important to note that medical billing and coding jobs are two separate distinctions. Those duties can be combined into one job, which puts more responsibility on the individual in that position. However, an abundance of medical billing and coding jobs exist separately as each has its own specific tasks.
Medical billers deal with a host of clerical duties that are all designed to produce patient medical bills, which are also referred to as claims. In the process of putting together these claims, medical billers in New Mexico review patient bills and retrieve any missing information when necessary. Once claims are finished and sent out, medical billers follow up to ensure payment is made. Providing patient explanations and answering inquiries are two more responsibilities that fall on medical billers.
Dealing with patients and paperwork is just part of the job as medical billers in New Mexico also deal with insurance companies. That demands a sound knowledge of insurance guidelines. If there is a claims dispute, denial or discrepancy, medical billers find themselves speaking with insurance companies directly. That is why knowing the specifics of insurance policies is a requisite.
The duties of a medical biller require good communication and organizational skills. Medical billers in New Mexico perform a variety of functions and must have the ability to multi-task.
Medical coders take care of the translation process that turns medical reports and documents into a series of codes. Whenever a patient enlists the service of a health care facility, there is documentation of all the diagnoses, procedures, and prescriptions provided to a patient. That information is then sent to a medical coder, who assigns the appropriate code for each service provided.
Medical coders deal with fewer people in their daily line of work, which makes them both self-motivated and independent workers. There is a high priority placed on accuracy since medical coders account for all of the services provided to patients. The codes they provide are used in the billing process and are an integral part of how health care facilities bring in revenue.
Medical coders often work closely with medical billers to ensure 100% accuracy on every claim. Medical billers and coders in New Mexico are both expected to exhibit ethics in their everyday job performance and also abide by HIPPA laws.
State Licensing Requirements
The state of New Mexico has no license procedure or policy for medical billers and coders. A certification is not labeled as a license and is also not mandatory to work as a New Mexico medical biller or coder. Those entering this profession have the option of working at any New Mexico hospital, doctor's office, ambulatory service or other kind of health care facility.
New Mexico Medical Billing and Coding Certification Requirements
Medical billing and coding are usually taught together when it comes to training in a post-secondary school or college. However, individual certifications are available separately through national organizations such as the AHIMA (American Health Information Management Association) or AAPC (American Academy of Professional Coders). In order to pass the exams for these certifications, previous training is required.
The quickest means of completing medical billing and coding training exists in a certificate program offered by an accredited post-secondary school. These programs vary in length, lasting anywhere from six to twelve months. Similar training is available through colleges that offer an Associate's Degree in Medical Billing and Coding. Both types of training equip medical billers and coders with the required skillset to begin working in this profession.
Certifications and degrees are not required to work as a medical biller or coder in New Mexico. Job requirements are left up to each health care facility. However, most medical billing and coding job openings will list a certificate or degree as a mandatory requirement. Non-certified applicants are often passed over unless they can provide proof of years of experience working in this field. The quickest way to gain that experience is by obtaining a certificate or degree in medical billing and coding.
Education Requirements
A high school diploma or GED equivalency is generally all that is needed to begin an education as a medical biller or coder in New Mexico. Colleges may ask for transcripts during the admissions process, although the academic demands are not usually very rigorous. Each institution is responsible for setting its own standards for education requirements, most of which are relegated to a minimum of a high school diploma or GED.
Resources
Medical Billing Jobs in New Mexico
Take a glimpse at all of the medical billing jobs that are offered in the state of New Mexico.
New Mexico Medical Coding Jobs
There are a wide variety of medical coding jobs listed on this website.
New Mexico Health Information Management Association
The NHIMA is a primary resource for medical billers and coders in New Mexico.
This society provides a good deal of information for all New Mexico medical professionals.