A new career path as a medical transcriptionist can provide plenty of stability for the future.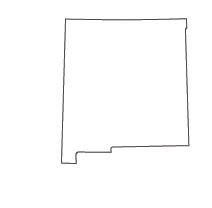 Instead of bouncing around from job to job, there is the option of remaining in one profession for a long stretch of time. A career as a medical transcriptionist in New Mexico provides job security to go along with competitive pay and a wide choice of places to work. Getting started on a future as a medical transcriptionist is exciting and easy to do.
<!- mfunc feat_school ->
Featured Programs:
Sponsored School(s)
<!- /mfunc feat_school ->
Sponsored Listings
Medical Transcriptionist General Overview
Health Care professionals are limited on time, which calls for the need to make many audio recordings over the course of a workweek. This allows them to continue with their work while making a record of everything that is going on. There is then a need to transfer all of those recordings into a document form and that is precisely where a medical transcriptionist takes over.
Valuable research and information is accounted for in this manner as medical transcriptionists produce reports that are used by physicians and other health care professionals.
A sound understanding of medical terminology combined with a background in basic anatomy and physiology enables medical transcriptionists to identify terms and produce accurate documentation of audio recordings. Proper grammar use, punctuation and expert keyboarding skills also serve as a medical transcriptionist's everyday tools.
A properly-trained New Mexico medical transcriptionist can find employment at many different kinds of health care facilities. Hospitals and clinics serve as a couple of potential workplaces while insurance companies also have a constant need for medical transcriptionists. The possibilities extend far and wide as medical transcriptionists can even do the bulk of their work from home.
No matter what the setting for a medical transcriptionist's workday, the expectations do not differ. Deadlines are expected to be met and 100% accuracy is also part of the job description. Therefore, medical transcriptionists must be dependable, thorough and skilled in each of the different areas of this unique profession. That makes for a multi-dimensional individual who provides a valuable service in the state of New Mexico.
Medical Transcription Certification Requirements in New Mexico
New Mexico does not issue state-approved certifications for medical transcriptionists. The certifications used by New Mexico medical transcriptionists are obtained by completing the coursework of an accredited program offered by a post-secondary school. These schools include technical institutes and vocational schools. One-year programs provide medical transcriptionists with the necessary skill set to enter the working field.
Colleges and universities also offer training programs that are a little more detailed. The completion of these college courses leads to an Associate's Degree in Medical Transcription.
Health Care facilities typically hire new medical transcriptionists based upon what kind of training they have received. That training is evidenced by a certificate of completion from an accredited post-secondary school. Without any kind of certification, the chances of landing a medical transcriptionist job in New Mexico are minimized.
Qualified medical transcriptionists have completed coursework that involves keyboarding, computer concepts and medical terminology. Those courses are essentially a form of job training, which helps health care facilities narrow the field throughout the hiring process.
New Mexico State Licensing Requirements
A state license is not needed to pursue a career as a medical transcriptionist in New Mexico. Certifications from accredited post-secondary schools are not the same as a state license. While some health care professionals require licensing to continue their career, medical transcriptionists do not need approval from any kind of governing board to work in the state of New Mexico.
Job Prospects and Potential Pay
The average salary for a New Mexico medical transcriptionist is $35,440 annually. That figure is higher than many other New Mexico health care occupations that do not require a four-year degree. The city of Albuquerque offers the highest pay rates as medical transcriptionists can earn more than $41,000 per year working in that city. The growth rate of medical transcriptionist jobs has risen by more than 7% over the last five years in New Mexico.
Medical Transcriptionist Training and Education Requirements
Those looking to enter the medical transcriptionist field must hold a high school diploma or GED equivalency and be at least 18 years old. Passing a drug test and criminal background screening is also necessary to start out as a medical transcriptionists in the state of New Mexico. Having basic keyboarding skills also helps in beginning a medical transcriptionist education as does a general knowledge of Microsoft Word and Excel.
How to Become a Medical Transcriptionist Resources
Medical Transcription Salaries in New Mexico
This website offers a look at what medical transcriptionists can expect to make per year in New Mexico, while also comparing those figures to other health care professions.
Medical Transcription Job Analysis in New Mexico
Look for jobs on this new website that also features a lot of other useful job analysis information.
This website provides a close-up view at some of the potential work destinations for medical transcriptionists in New Mexico.
Explore all the hospitals and medical centers throughout the state of New Mexico on this website.
This website features a job board, calendar of events, and other relevant news in New Mexico health care.