The way to a prosperous future is often paved through the right career path. Finding that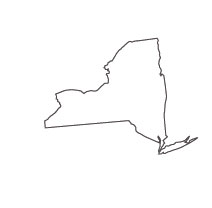 path is not always an easy task, although there is now a prime opportunity to join a profession that is growing more and more by the day. Medical billing and coding professionals are needed throughout the country as it is a profession that plays a valuable everyday role in the health care industry.
<!- mfunc feat_school ->
Featured Programs:
Sponsored School(s)
<!- /mfunc feat_school ->
Sponsored Listings
Job Prospects and Potential Pay
New York medical billing and coding professionals can expect to earn an average yearly salary of $43,680. Those annual salaries can increase depending upon experience, certifications, and location. The top salary for medical billers and coders in New York checks in at $63,270 per year. There is room for advancement among current medical billers and coders, as well as excellent earning potential for new members of this profession. New York has one of the higher populations of medical billers and coders in the nation and those numbers are expected to increase by 4% each year.
New York cities with medical billing and coding education institutions: Elmira, Buffalo, Schenectady, New York, Levittown, Albany, Garden City, and Poughkeepsie.
New York cities/areas for medical billing and coding careers: New York, Long Island, Nassau, Suffolk, Syracuse, Poughkeepsie, Newburgh, Middletown, Buffalo, Niagara Falls, Kingston, Albany, Schenectady, Troy, Rochester, Utica, Rome, and Binghamton.
Just a few employers of medical billers and coders in New York:
Overview of Medical Billers and Coders
Medical billers and coders are separate jobs with different responsibilities. Within some health care facilities, one person performs both job assignments, but that is not always the case. Medical billers submit claims on behalf of patients to insurance companies. Those claims represent all of the medical services provided to a patient at that particular healthcare facility. Claims use medical codes to represent these services.
Medical billers process an extensive amount of patient information, which includes treatment records and insurance policy information. Follow-up claims are frequently filed and medical billers in New York also handle claims disputes. That involves interacting with both patients and insurance companies. For those reasons, strong communication and customer service skills serve as a valuable asset for medical billers in New York.
Medical billers also keep track of patient accounts and frequently request payments that are outstanding. The ultimate goal of a medical biller is to ensure every patient is billed appropriately. That may entail a good deal of communication as there are typically a lot of questions from patients and some claims are even rejected by insurance companies.
Medical coders are exposed to less actual interaction as their main task is to assign codes to every individual medical service provided to patients. Those services include medications provided, diagnoses made and products provided to the patient. Medical coders in New York readily translate services into codes and have a broad knowledge of ICD-9 Codes and ICD-10, in addition to a host of others.
Medical coders often work closely with medical billers to ensure each claim is correct. It is a very meticulous job which requires New York medical coders to be very detail oriented. Good organizational skills are synonymous with medical coders in New York.
Medical billers and coders never come into direct contact with patients so there is no need to worry about any health precautions. In New York, medical billers and coders work in hospitals, ambulatory centers, nursing homes, and for insurance companies. Medical billers and coders can also use their skills to transition into other lines of work, such as the insurance business or mortgage industry. 
New York Licensing Requirements
New York does not require its health information technicians to hold a license. That enables medical billers and coders in New York to work in any kind of healthcare facility. Medical billers and coders will not be asked to produce any form of licensing during any part of their job detail. A certification is also not considered the same as a license.
New York Medical Billing and Coding Certification Requirements
Medical billers and coders have the potential to complete a certification program and are working in the field in less than a year. That option is made possible through the many certificate programs offered by post-secondary schools. These programs provide medical billers and coders with the necessary skills to start out a brand new career.
Medical terminology, anatomy and physiology, and medical documentation evaluation are some of the topics taught in certificate program coursework. There is also instruction on medical billing software and the ICD (International Classification of Diseases). These courses are designed to prepare medical billers and coders for the specific tasks they will encounter on a daily basis.
Earning an Associate's Degree of Applied Science in Medical Billing and Coding is also a way of starting out in this profession. This option takes two years to complete while most post-secondary school certificate programs last anywhere from nine to twelve months.
Further certifications are available through the AHIMA (American Health Information Management Association) or AAPC (American Academy of Professional Coders). The coursework provided in medical billing and coding certification and degree programs serve as adequate preparation to take the exams offered by these national organizations. Common certifications provided are that of a Certified Professional Coder (CPC) or Certified Coding Specialist (CCS).
During the hiring process, each health care facility determines its own list of job qualifications. Some certifications and degrees are held in higher regard by certain employers, although there is an ample amount of healthcare facilities looking to hire medical billers and coders, who have earned one type of certification.
Meeting Education Requirements
A medical billing and coding education in New York typically calls for a high school diploma or GED equivalency. Those basic skills are necessary to handle the coursework in medical billing and coding educational programs. Transcripts are also required to begin an education in select medical coding and billing programs.
Resources
Medical Billing Jobs in New York
Browse through this long list of medical billing jobs currently available throughout the state of New York.
Medical Coder Jobs in New York
Look through the abundance of medical coder job openings all over New York, courtesy of LinkedIn.
New York Health Information Management Association
The NYHIMA is a well-known resource that has a lot to offer New York health information, technicians.
This organization provides a vast amount of resources for those in the New York medical profession.