A new career path as a medical transcriptionist can provide plenty of stability for the future.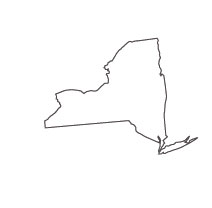 The health care industry is showing no signs of slowing down and getting involved now could provide job security for years to come. Becoming a medical transcriptionist does not require years of schooling as training programs are very reasonable in length. That means steady work and competitive pay as a medical transcriptionist could be right around the corner.
<!- mfunc feat_school ->
Featured Programs:
Sponsored School(s)
<!- /mfunc feat_school ->
Sponsored Listings
Medical Transcription Training and Education Requirements
In the state of New York, it takes a high school diploma or GED equivalency to begin training for a career as a medical transcriptionist. Candidates are also required to pass a drug screening and criminal background check. In order to meet educational demands, candidates must also possess basic keyboarding skills, along with a general familiarity with Microsoft Word and Excel.
Overview of a Medical Transcriptionist in New York
The job of a medical transcriptionist requires the ability to take recordings made by health care professionals and convert them into reports and documents that read exactly what was said on that audio version. Medical transcriptionists in New York also take the time to review and edit documents for accuracy and correct context.
Carrying out these duties requires medical transcriptionists to have a firm command of medical terminology. That is acquired through the completion of coursework that focuses on anatomy and physiology, health care documentation, advanced keyboarding and more. There are many different disciplines that go into the composition of a medical transcriptionist's skill set.
Medical transcriptionists are sometimes responsible for the maintenance of medical files, clinical results. x-ray reports and other important medical documents. Some clerical tasks may also be required, depending upon the specifics of the position. Medical transcriptionists also possess the knowledge to identify mistakes and double check with physicians in order to produce documents with correct data.
The broad range of job duties enables the exact workplace to differ among medical transcriptionists. Hospitals, medical facilities, laboratories, physician's offices and nursing homes all employ medical transcriptionists. There is also the option of working from home as some transcriptionists take on jobs that do not require them to be present at a particular location.
The extensive responsibilities of a medical transcriptionist have led to certain qualities that are necessary to be successful in this line of work. New York Medical transcriptionists are counted on for their reliability, accountability, thoroughness and close attention to detail. There is also the ability to meet deadlines and produce work with 100% accuracy.
Medical Transcriptionist Licensing Requirements
A New York medical transcriptionist does not have to apply for a state license in order to gain employment. However, if a medical transcriptionist intends to attain the status of a "certified shorthand reporter," there is a mandatory license required. An application must be filled out and there is an examination that needs to be passed, along with proof of educational qualifications. There is also a license fee to be paid. Meeting all these requirements will earn the distinction of New York certified shorthand reporter.
Job Prospects and Potential Pay
An average medical transcriptionist salary in New York is right around the $40,000 mark. Medical transcriptionists in New York City make a little more than the average statewide salary. Medical transcriptionists in more rural areas of New York can expect to earn an annual salary that is a little below the statewide average. There was a 2.4% rise in employment throughout the state last year.
Medical Transcription Certification Requirements in New York
New York has not developed a state certification all medical transcriptionists need to acquire. That does not mean medical transcriptionist positions can expect to be attained without any kind of certification. There are several certification programs to choose from in New York. The duration of those programs can last anywhere from nine months up to two years.
The shorter certification programs are available through different kinds of accredited post-secondary schools. Vocational schools, community colleges and technical institutes provide medical transcription certifications upon completion of their respective curriculums. A more advanced certification is available in the form of an Associate's Degree from an accredited college or university.
One of the most integral qualifications needed to get hired as a medical transcriptionist is a certification from an accredited post-secondary school. There are other certifications that can be awarded after earning a certification, which are issued by the AHDI (Association for Healthcare Documentation Integrity). While none of these certifications are mandatory, they greatly increase the potential of finding steady work as a medical transcriptionist in New York.
How to Become a Medical Transcriptionist Resources
Medical Transcriptionist Jobs in New York
Browse through the various listings for medical transcriptionist job openings in the state of New York.
Apply for Medical Transcriptionist Jobs in New York
LinkedIn provides updated job listings and ways to apply online for New York medical transcriptionist positions.
New York City Medical Transcription Jobs
This website advertises job listings in the New York City area and introduces local companies are seeking out new medical transcriptionists.
New York Certified Shorthand Reporter Requirements
This provides the requirements and procedures needed to become a certified shorthand reporter in the state of New York.
New York State Health Care Facilities
This state-operated website provides information on health care facilities throughout the state of New York.