Entering the medical profession is an exciting career change and now is an opportune time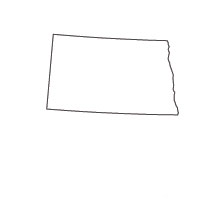 to get started. A career as a medical biller or coder is awaiting those in search of a future that is filled with competitive pay and job security. The good part is that it does not take years of training to learn the valuable skills that are utilized by medical billing and coding professionals. A career in this highly sought-after field can begin in less than a year.
<!- mfunc feat_school ->
Sponsored Listings
North Dakota Medical Billing and Coding Certification Requirements
Most medical billing and coding careers begin with some form of training that leads to a certification or degree. There is a need to be properly trained to work as a professional medical biller or coder. That has led many medical billers and coders to enroll in a North Dakota post-secondary school that offers a certification in medical billing and coding. These certification programs span a time frame of anywhere from six months to a year and teach the essentials of medical billing and coding.
In North Dakota, there is also the option of earning an Associate's Degrees in Medical Billing and Coding. Various colleges offer two-year programs which provide a comprehensive curriculum in medical billing and coding.
An associate's degree or certificate serves as ample preparation to take one of the national certification exams offered by the AHIMA (American Health Information Management Association) and AAPC (American Academy of Professional Coders). These certifications can improve one's credentials but are not mandated by the state of North Dakota.
Most training programs combine medical billing and coding disciplines into one curriculum and that can expand job prospects in North Dakota. Since there are no state-issued certifications or licenses, health care facilities comprise their own guidelines for hiring medical billers and coders. Some requirements are more extensive than others, although the successful completion of a certificate program or associate's degree will put candidates in a good position to land a medical billing or coding job in North Dakota.
State Licensing Requirements
North Dakota has not instituted any licensing process for medical billing and coding professionals. Medical billers and coders who are certified are not actually licensed. Some medical professionals in North Dakota are required to hold a license, although there have been no indications that medical billers and coders will eventually join that group.
Education Requirements
A medical billing and coding education in North Dakota generally requires a minimum of a high school diploma or GED equivalency. Post-secondary schools set their own admissions standards, although most will require a high school diploma or GED. Most colleges will also ask new students for copies of their high school transcripts.
Job Prospects and Potential Pay
The average salary for medical billers and coders in North Dakota is $38,550 per year. The top-earning amount for medical billers and coders in North Dakota stands at $51,780 annually. Those top-end salaries have been reported throughout the state of North Dakota in numerous cities. There is also a growing demand for medical billing and coding professionals in North Dakota. In each of the next eight years, there is expected to be a 5% increase in North Dakota medical billing and coding jobs.
North Dakota cities with medical billing and coding education institutions: Wahpeton, Bottineau, Williston, and Fargo.
Top North Dakota cities/areas for medical billing and coding careers: Bismarck and Fargo
Just a few employers of medical billers and coders in North Dakota:
Overview of Medical Billers and Coders
Medical billing and coding are two separate jobs that are integral to the billing process within all kinds of North Dakota healthcare facilities. Medical billers and coders in North Dakota serve an important function in hospitals, medical centers, ambulatory services, nursing homes and doctors' offices. These two job descriptions share some similarities but have an extensive amount of differences.
Medical billers deal with more facets of the billing process and also interact with more people than medical coders. Medical billers prepare patient claims that are sent out to insurance companies and responsible payers. That requires them to collect an abundance of information to ensure every claim is 100% accurate. North Dakota medical billers review patient histories, check codes for accuracy and carefully examine the specifics of insurance policies.
That part of the job involves going through a lot of paperwork while also entering data into medical billing software. Then comes the actual interaction. North Dakota medical billers are responsible for answering patient inquiries and explaining the specifics of claims. They must also interact with insurance companies, particularly when claims are disputed or denied. Medical billers also follow up and keep track of unpaid claims. That frequently requires contacting insurance companies and patients.
Medical billers rely on medical coders to supply them with the accurate codes to use in claims. Medical coders in North Dakota apply those codes to the exact services provided to patients. Every single diagnosis, procedure, and prescription has a specific code. Medical coders take physician reports, consultation notes, and medical transcriptions and identify exactly what services were provided. This calls for a reliance on medical terminology as well as an understanding of medical procedures. Medical coders acquire a vast amount of knowledge in these areas and use it on a daily basis.
The job of a medical coder in North Dakota requires minimal personal interaction and can be done in the privacy of an office or cubicle. Medical coders take direction well and are independent workers. There is also a strong emphasis placed on accuracy as medical coders have a lot to do with healthcare facilities getting accurately compensated for the services they provide to patients.
Resources
Medical Billing Jobs in North Dakota
Look at all of the current medical billing job listings throughout North Dakota.
North Dakota Medical Coding Jobs
The high number of medical coding jobs currently available in North Dakota can be found on the LinkedIn website.
North Dakota Health Information Management Association
The NDHIMA is a branch of the well-respected nationally renowned AHIMA that certifies medical billers and coders.
North Dakota Health Facilities
The North Dakota Department of Health provides a good deal of information about health centers throughout the state.