A vast amount of opportunities are available to those seeking out a career as a medical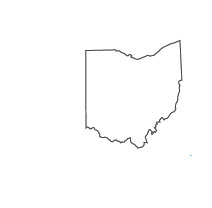 billing and coding professional. This profession is growing at a rapid pace, which means medical billers and coders can choose where they want to work. Those kinds of possibilities can open up a whole new future that is filled with job stability and plenty of earning potential. It also does not take long to acquire the skills that are utilized every day by medical billers and coders.
<!- mfunc feat_school ->
Featured Programs:
Sponsored School(s)
<!- /mfunc feat_school ->
Sponsored Listings
State Licensing Requirements
The state of Ohio has no formal licensing policy for medical billers and coders. That allows medical billers and coders to work in any kind of Ohio health care facility. Hospitals, ambulatory services, doctors' offices, nursing homes and health clinics are all examples of facilities that require the services of medical billers and coders.
Ohio Medical Billing and Coding Certification Requirements
There is more than one path to becoming a medical biller and coder in Ohio. The quickest way to gain employment is to earn a certification from a post-secondary school that offers training in medical billing and coding. Certificate programs typically last nine months, with some lasting a little longer and others being a bit shorter in duration. The basics of medical terminology, healthcare documentation, medical coding and much more are covered in the coursework.
Another path to becoming a medical biller and coder lies through an actual college. There are Ohio colleges that offer a two-year Associate's Degree in Medical Billing and Coding. The essentials of each of those disciplines are taught by experienced college instructors. Medical billing and coding are combined into one curriculum and upon completion, there is the awarding of an Associate's Degree which is considered an adequate form of certification.
Completion of an accredited program provides the skills needed to pass national certification exams that are administered by the AHIMA (American Health Information Management Association) and AAPC (American Academy of Professional Coders). A certification from either of these organizations can enhance the chances of obtaining a medical billing or coding job, but neither is mandatory in Ohio.
The hiring process for medical billers and coders is specific to each individual healthcare facility. Criteria are established by those facilities as each is free to decide what serves as sufficient job qualifications. However, certificates and degrees serve as a tremendous plus for those seeking out a medical billing or coding job in Ohio.
Meeting Education Requirements
Holding a high school diploma or GED equivalency will qualify students to enroll in a medical billing and coding program in the state of Ohio. There is no need to add any additional college credits to begin this type of education. Some colleges and institutes may also ask for copies of high school transcripts during the admissions process.
Job Prospects and Potential Pay
The average salary of a medical biller and coder in Ohio is $38,400 per year. That is not the limit in terms of earning potential as some medical billers and coders in Ohio earn up to $56,510 annually. Higher salaries often come with more experience and more certifications as there is a lot of room to advance in this field. Job prospects also keep on expanding as there are hundreds of new medical billing and coding jobs opening up every year in Ohio.
Ohio cities with medical billing and coding education institutions: Maumee, New Philadelphia, Cleveland, Cuyahoga Falls, Dayton, Salem, Steubenville, Columbus, and Centerville.
Top Ohio cities/areas for medical billing and coding careers: Cleveland, Elyria, Mentor, Toledo, Columbus, Cincinnati, Middletown, Dayton, Akron, Springfield, Canton, Lima, and Mansfield.
Just a few employers of medical billers and coders in Ohio:
General Overview of Medical Billers and Coders
Medical billing and coding training is combined with the educational process, although that does not imply that both jobs are the same. There are a lot of differences between medical billing and medical coding. Some companies hire one person to perform both tasks, but there is usually plenty of work for hhealthcarefacilities to assign one person to each individual duty.
Medical billers in Ohio are at the core of the billing process. This job is focused on putting together accurate patient bills, which are called claims. These claims must contain accurate information and it is up to medical billers to ensure that accuracy. That includes verifying medical codes, reviewing patient histories and applying the exact details of each individual insurance policy.
Medical billers then send out those claims and follow up to verify they are paid. Unpaid claims require medical billers in Ohio to contact patients or insurance companies in an effort to get the matter resolved. Patient inquiries regarding claims are also directed to Ohio medical billers. That is why strong communication skills and customer service are required of medical billers. There is not just clerical work involved, but also a lot of interaction with actual people.
Medical coders face a less amount of individual tasks on a daily basis. Their main job function is to translate medical services into the appropriate codes. That makes for a lot of independent work as medical coders in Ohio are self-motivated and capable of working without direct supervision.
Medical coders in Ohio take medical reports that provide descriptions of all the services provided to each patient by a health care facility. They must then sort through those reports and identify every service that was provided and assign the appropriate code. Those codes are what appear on claims and are vital to the medical billing process. Without the right codes, medical billers would not be able to do their jobs.
Medical coders require a close attention to detail and a broad knowledge of the many different medical codes. These job functions are often completed in a cubicle or office as Ohio medical coders do not have to deal with as much personal interaction on a day-to-day basis.
Resources
The current medical coding jobs available in Ohio are listed in detail on this website.
Ohio Medical Biller Job Openings
Numerous medical billing jobs in Ohio can be located on the LinkedIn website.
Ohio Health Information Management Association
Medical billers and coders can discover a great deal of information through this association's Ohio website.
Ohio Hospitals and Medical Centers
Check out all of the hospitals and medical centers in Ohio, complete with direct links.