Selecting a career path is something that can keep most people up late at night. It is an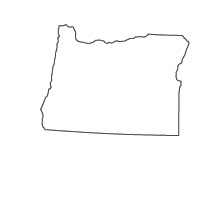 important decision that often determines how the future will unfold. Choosing a career as a medical biller or coder can put your mind at ease and introduce a future filled with potential. There is an ongoing need for medical billers and coders as it is a profession that is not decreasing in size. Those who are ready to stop worrying about the future can start on the path to becoming a medical biller or coder today.
<!- mfunc feat_school ->
Featured Programs:
Sponsored School(s)
<!- /mfunc feat_school ->
Sponsored Listings
Job Prospects and Potential Pay
The state of Oregon offers very respectable salaries to its medical billers and coders. The average annual income for medical billers and coders in Oregon is listed at $42,130. But that is not the maximum amount of earning potential by any means. The highest paid medical billers and coders in Oregon report salaries that reach up to $60,120 per year. There has also been no indication that job opportunities are slowing down as there is expected to be 18% more medical billing and coding jobs in Oregon by the year 2024.
Oregon cities with medical billing and coding education institutions: Eugene, Portland, Roseburg, Gresham, Salem, and Tigard.
Top Oregon cities/areas for medical billing and coding careers: Portland, Vancouver, Beaverton, Eugene, Springfield, Bend, Corvallis, Medford, and Salem.
A few potential employers of medical billers and coders in Oregon:
Meeting Education Requirements
To begin an Oregon medical billing and coding education, a high school diploma or GED equivalency is needed in most colleges and post-secondary schools. These minimum requirements provide students with the basic skills necessary to pursue a career in medical billing and coding. Colleges may request high school transcripts from new students and may also administer a placement test. To gain admission to a certification program, there are typically fewer requirements.
State License Requirements
Oregon has not made it mandatory for its medical billers and coders to be licensed. That means there is no need to apply to the state medical board for a medical billing or coding license. Medical billers and coders in Oregon can work in any type of healthcare facility. Certifications are not deemed the same as licenses and are also not mandated by the state of Oregon.
Oregon Medical Billing and Coding Certification Requirements
Seeking out a future as a medical biller and coder in Oregon usually begins with some sort of training. There are several training programs that result in the awarding of a certification. Many of these certification programs are offered through post-secondary schools and community colleges.
A certification program is a way for individuals to get acquainted with all the information and skills that are required to work as a medical biller and coder in Oregon. These programs can last anywhere from six months to a year and are often followed with immediate job placement.
Completing a certification program is not the only way to get the adequate preparation needed to work as a medical biller or coder in Oregon. There are a variety of colleges that offer an Associate's Degree of Applied Science in Medical Billing and Coding. Each individual curriculum may vary, but all are centered on teaching the essentials of medical billing and coding. Coursework spans four full-time semesters and degrees can be achieved in two years.
There are also national certifications available through the AHIMA (American Health Information Management Association) or AAPC (American Academy of Professional Coders). To pass any of the individual certification exams offered by either of these organizations, previous training in an accredited program is strongly recommended.
Oregon has not set up any state regulation that requires medical billers and coders to hold certifications. Each health care facility is responsible for establishing its own job requirements for medical billers and coders. Without a certification or degree, candidates are less likely to be considered for medical billing and coding positions in Oregon.
General Overview of Medical Billers and Coders
Medical billing and coding are not labeled as the same job. Both are separate occupations but are often grouped together. That may cause some people to confuse the specifics of each job. Medical billers and coders share some similarities within their job duties, although they should not be mistaken as one job. Some companies will hire one individual to handle their billing and coding, although those jobs include a wide range of different duties.
Medical coders have a lot to do with the billing process as they actually start it out by assigning the appropriate codes to the medical services provided to patients. Medical coders are given reports and documents that explain all of the services performed on patients. It is their job to take that information and turn it into a series of codes. For example, if an individual made an emergency room visit and was x-rayed for a broken foot and then prescribed medication, there are codes that account for each of those three services.
Medical coders in Oregon use codes to represent medical services. Once those codes are given to medical billers, the coders are provided more documents and that process continues. If there is any uncertainty about a code, medical coders consult with physicians for clarification.
Medical billers use those codes to prepare claims and ensure they are entirely accurate before sending them out. Medical billers track those claims and request payments with follow-up contact. There is also a frequent need to answer patient inquiries and consult with insurance companies. Medical billers deal with an array of different insurance companies and know the details of each specific policy.
Medical billers are responsible for performing a lot of different job functions. Because of that, they possess strong customer service and organizational skills while also being able to multi-task and handle multiple assignments at once.
Resources
Medical Billing Jobs in Oregon
There is a plethora of medical billing jobs available at any given time in Oregon and applying online is simple and fast.
Browse and apply online to one of the many medical coding jobs available in the state of Oregon.
Oregon Health Information Management Association
This association caters to health information technicians by providing a collection of online resources.
Oregon Health Information Technology Council
This state-run website offers some valuable resources on health information technology.