Choosing a new career path could lead to an exciting future as a medical transcriptionist.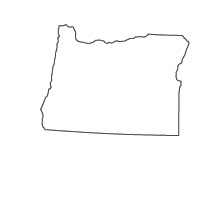 There is a long line of benefits when choosing this type of occupation, which could provide stability for years to come. With the health care industry continually growing and expanding, there is an ongoing need for medical transcriptionists. That kind of demand has translated into competitive pay, steady work and flexible hours.
<!- mfunc feat_school ->
Featured Programs:
Sponsored School(s)
<!- /mfunc feat_school ->
Sponsored Listings
Overview of an Oregon Medical Transcriptionist
The most fundamental duty of an Oregon medical transcriptionist is to convert audio recordings into typed documents. Physicians and health care professionals save time by making audio recordings of their work and are always in need of having that work transcribed. That has developed into a high demand for medical transcriptionists as they can find work in Oregon hospitals, doctor's offices, clinics and other types of health care facilities.
There are a lot of different skills that go into medical transcription. First, there is an essential need for above-average listening skills. Medical transcriptionists must be able to identify medical terminology and abbreviations when transcribing audio. There is also a need to use proper grammar, context and punctuation when creating documents and reports.
A medical transcriptionist is able to utilize all of those skills while also putting exemplary keyboarding skills to use. Documents are expected to be reviewed, checked and edited for consistency. There is accuracy within every skill medical transcriptionists possess and they are also excellent multi-taskers.
The skills necessary to work as a medical transcriptionist in Oregon can all be learned in an accredited medical transcriptionist training program. Medical transcriptionists are expected to uphold high levels of reliability, dependability and attention to detail. Meeting deadlines and producing documents with 100% accuracy are two more responsibilities of an Oregon medical transcriptionist.
Oregon Job Prospects and Potential Pay
The average salary for a medical transcriptionist in Oregon is $38,100 per year. This state average is higher than the national average as Oregon remains one of the better paying states for medical transcriptionists. Top level medical transcriptionists with experience in Oregon can expect to make more than $50,000 annually. The number of new medical transcriptionist positions in Oregon have been on the rise, making job prospects very good within the state.
Medical Transcription Training and Licensing Requirements in Oregon
The state of Oregon has not established any official guidelines that would require medical transcriptionists to obtain a state license. There are some medical professions that require licensing, although there are no signs that have indicated medical transcriptionists will join that contingent in the future. Furthermore, the Oregon Medical Board has not mandated any formal qualifications in order to work as a medical transcriptionist in the state.
Oregon Education Requirements
Oregon requires that medical transcriptionists be at least 18 years of age to begin their education in this field. There is also a requirement involving prior education. New medical transcriptionists must hold at least a high school diploma or GED equivalency. New medical transcriptionists also need to pass a drug test and criminal background check before beginning the education process.
Medical Transcription Certification Requirements
In order to find employment in the state of Oregon as a medical transcriptionist, it is strongly recommended that a certification be earned from an accredited post-secondary school. Oregon Health Care facilities are not required to hire certified medical transcriptionists, although it is a requirement that is stressed in the hiring process. Health Care facilities use their own criteria when hiring medical transcriptionists and one of the most common job qualifications is a medical transcriptionist certification.
A medical transcriptionist certification in Oregon is awarded by a number of accredited post-secondary schools. There are plenty of vocational schools throughout the state that offer medical transcriptionist certifications. In order to earn one of these certifications, there is a need to complete all the required medical transcriptionist coursework, which usually lasts one year. During that time, all the necessary skills of a medical transcriptionist are taught by instructors who have accumulated years of experience working in this field.
Colleges and universities also offer programs in medical transcription. However, these programs end with an Associate's Degree as opposed to a certification. An Associate's Degree in Medical Transcription serves as a worthy form of certification and qualifies individuals to start working in this field on a full-time basis.
There are other medical certifications that can be earned as a form of ongoing education. The AHDI (Association for Healthcare Documentation Integrity) awards two separate medical transcriptionist certifications, which are earned after receiving a passing score on those respective examinations. More certifications increase the chances of obtaining a higher-paying medical transcriptionist job in Oregon.
How to Become a Medical Transcriptionist Resources
Oregon Medical Transcriptionist Jobs
Browse through various listings of medical transcriptionists jobs located in different Oregon cities on this website.
Read about all the latest Oregon Health Care news and search for online job listings on this website.
Medical Transcriptionist Job Listings in Oregon
The job opportunities for medical transcriptionists in Oregon are plentiful and this is an updated listing of the current job openings.
Find a health care facility in Oregon by searching through this website that is operated by the Oregon Heath Care Association. It also features job openings, local events, news and more.
Oregon Association of Hospitals and Health Systems
Hospital data and Oregon health care initiatives are just two of the many resources featured on this website.