A new career has the potential to usher in a whole new lifestyle. It could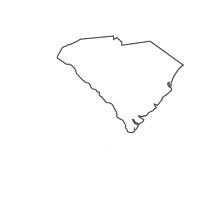 open up new doors and lead to a brand new world of possibilities. With the medical profession growing at such a rapid pace, the time is now to become a medical biller and coder. This kind of career is in constant demand with more new job openings every day. The future is right there for the taking as the life of a medical biller or coder is well within reach.
<!- mfunc feat_school ->
Featured Programs:
Sponsored School(s)
<!- /mfunc feat_school ->
Sponsored Listings
State License Requirements
The state of South Carolina has not made it mandatory for medical billers and coders to be licensed. Certifications do not double as licenses as the two are not classified as one in the same. That has enabled South Carolina medical billers and coders to work in any hospital, nursing home, physician's office or any other health care facility within the state.
South Carolina Medical Billing and Coding Certification Requirements
To become a medical biller or coder in South Carolina, there is the need to acquire the proper training. A medical billing and coding certification can be obtained through post-secondary schools that offer certificate programs. These programs last from six months to a year and cover the essentials of medical billing and coding.
There is also the option of earning an Associate's Degree in Medical Billing and Coding from an accredited college. These programs take a bit longer to complete, spanning a time of two years. This degree is not classified as a certificate but serves as a highly-valued credential to most South Carolina health care facilities looking to hire new medical billers and coders.
Some kind of certification or degree is often required by most health care facilities and insurance companies. There is no statewide certification for medical billers or coders, so it is up to each individual business to set its own criteria for the hiring process. South Carolina medical billers and coders are at more of an advantage when they possess either a certificate or degree.
Some medical billers and coders will enhance their credentials by taking certification exams offered by the AHIMA (American Health Information Management Association) or AAPC (American Academy of Professional Coders). These national organizations offer separate certifications for medical billers and medical coders.
Meeting Education Requirements
Beginning a career as a medical biller and coder usually starts with earning a high school diploma or GED equivalency. That provides students with the basic skills needed to begin taking medical billing and coding classes. College programs may require placement tests or request transcripts, while certification programs set their own individual admissions standards. Mostly all medical billing and training programs strongly recommend that incoming students hold at least a high school diploma or GED.
Overview of Medical Billers and Coders
The medical billing and medical coding professions are different from one another as each has its own duties, procedures, and responsibilities. One person can perform both jobs, although not all health care facilities assign both tasks to just one individual. There are lots of individual medical billing and medical coding jobs available throughout South Carolina.
Medical billers are responsible for submitting insurance claims to ensure a health care facility gets compensated for all the services it provides to patients. Additionally, South Carolina medical billers answer patient inquiries, particularly when it comes to their portion of responsible payments. That can also lead to resolving issues patients have with their claims.
Medical billers also deal with insurance companies in the billing process by following up on unpaid claims. There are some occasions when medical billers actually have to resubmit claims. Patient bills that are not covered by third-party insurance carriers are also prepared by medical billers. That can lead to setting up payment plans and referring patients to collections as a result of unpaid claims.
Because of all that a South Carolina medical billing job entails, medical billers must be detail-oriented and knowledgeable when it comes to insurance policies. Strong data entry and math skills are a plus and there is also the need for sound writing and communication skills. The nature of the job also requires South Carolina medical billers to be good multi-taskers.
Medical Coders in South Carolina provide the appropriate codes that medical billers use in the billing process. Every diagnosis, procedure, and service provided to a patient is represented on a claim by an individual code. It is up to medical coders to have a command of all the different codes and subcodes as well as the ICD (International Classification of Diseases).
Medical coders assign these codes to services that have been documented in medical reports. It is their job to take these written medical reports and translate them into a series of the appropriate codes. Doctors do not have the time to assign codes during their busy workdays, so their reports are submitted to medical coders. The main function of South Carolina medical coders is to translate all of those services into codes.
That job demands strong independent skills and the ability to prioritize. Medical coders in South Carolina are extremely thorough and reliable while conducting their work with a high level of accuracy.
Job Prospects and Potential Pay
The average salary for a medical biller and coder in South Carolina is $35,820 per year. There is the opportunity to earn even more as top-end medical billers and coders in South Carolina earn up to $54,230 annually. There is also plenty of room for new medical billers and coders as the state of South Carolina is experiencing a 4% job growth every year in this field.
South Carolina cities with medical billing and coding education institutions: Spartanburg, North Charleston, Columbia, and Greenville.
Top South Carolina cities/areas for medical billing and coding careers: Augusta, Richmond County, Charleston, North Charleston, Summerville, Columbia, Greenville, Maudlin, Easley, Florence, Spartanburg, Sumter, Myrtle Beach, Conway, and North Myrtle Beach.
A few potential employers of medical billers and coders in South Carolina:
Resources
Medical Coding Jobs in South Carolina
See which South Carolina health care facilities are hiring new medical coders.
South Carolina Medical Billing Jobs
The current medical billing jobs in South Carolina are listed on this website and candidates can even apply online
South Carolina Health Information Management Association
This renowned organization provides a wealth of resources to South Carolina medical billers and coders.
South Carolina Medical Clinics and Health Centers
Take a closer look at all of these types of facilities located in South Carolina.