A new and exciting career as a medical transcriptionist awaits South Carolina residents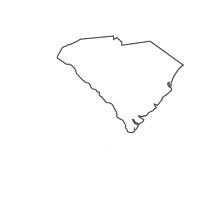 who are looking to carve out a stable future for themselves and their families. Medical transcriptionist positions are now in high demand throughout the state of South Carolina. Getting started on this career path is quick and easy as competitive pay and job security could be right around the corner.
<!- mfunc feat_school ->
Featured Programs:
Sponsored School(s)
<!- /mfunc feat_school ->
Sponsored Listings
Overview of a Medical Transcriptionist in South Carolina
A medical transcriptionist uses a number of skills to complete daily work assignments, which are of vital importance to the health care industry. Those skills are used to take audio recordings made by health care professionals and transform them into typed documents that feature everything that was dictated in that audio. In order to produce accurate documents, South Carolina medical transcriptionists rely on an array of skills.
Above-average keyboarding and listening skills are at the forefront or a medical transcriptionist's job responsibilities. There is a need to decipher every portion of audio and make sense of all the medical jargon, abbreviations, and terminology used by health care professionals. For that reason, a South Carolina medical transcriptionist is well versed in medical terminology, basic anatomy and physiology, while also possessing a thorough understanding of medicines used in the industry.
The ability to utilize all of those skills simultaneously leads to a wealth of opportunities for South Carolina medical transcriptionists. Their employers are comprised of medical centers, hospitals, diagnostic labs, nursing homes and other health care facilities. Private agencies also employ many South Carolina medical transcriptionists while many have the freedom to work from home.
The importance placed upon these transcribed documents has demanded that South Carolina medical transcriptionists possess certain characteristics. Reliability, dependability and the capacity to meet deadlines are all common traits found in a South Carolina medical transcriptionist. Since there is also a good deal of reviewing and editing required, medical transcriptionists are expected to have a very good eye for detail. Grammar, consistency, context and punctuation are all carefully self-assessed to ensure 100% accuracy.
South Carolina Medical Transcriptionist Certification Requirements
Health care facilities in the state of South Carolina generally require their medical transcriptionists to have some form of certification. Numerous certifications are acceptable as there is no state-issued certification. Certifications are awarded by accredited post-secondary schools in South Carolina. In order to earn one of these certifications, a medical transcriptionist training program must be completed.
Medical transcriptionist programs are offered by vocational schools, community colleges and technical institutes throughout South Carolina. The duration of these programs can last anywhere from 9 to 18 months. Tuition prices vary among schools and while the curriculums also vary, the basic principles remain the same. Upon the completion of one of these accredited programs, medical transcriptionists can use their certifications to gain employment in South Carolina.
There is also the option of earning a Medical Transcriptionist Associate's Degree from a college or university. That degree serves as an acceptable type of certification and is often held in high regard by employers. The coursework typically takes two years to complete when students attend classes on a full-time basis.
Education Requirements
To begin educational training to become a medical transcriptionists in South Carolina, candidates must be at least 18 years old and own a high school diploma or GED equivalency. Failure to pass a criminal background check and drug screening will disqualify candidates from pursuing career training as a medical transcriptionist in South Carolina. It is also helpful for candidates to have acquired basic keyboarding skills and a general knowledge of MS Word.
South Carolina Licensing Requirements
South Carolina has not issued a requirement for a medical transcriptionist state license at this time. There have also been no indications that a state license will be required in the future. The South Carolina Medical Board oversees a host of medical licenses that require applications, fees and renewals. South Carolina medical transcriptionists do not need to worry about any of that when starting out in the industry.
Medical Transcriptionist Job Prospect and Pay
A South Carolina medical transcriptionist's salary averages out to $34,310 per year. There is the potential to earn as much as $50,000 annually, depending on skill level and experience. The expansion of the health care industry in South Carolina has created more opportunities for medical transcriptionists as job growth continues in this particular field. There is expected to be more than 5% growth rate of job opportunities within the next year.
Resources
South Carolina Medical Transcriptionist Jobs
Browse through the current listings for medical transcriptionist jobs in South Carolina.
South Carolina Health and Medical Resources
This website brings together an abundance of information that covers many aspects of the health care industry in South Carolina.
Medical Transcriptionist Job Openings in South Carolina
An updated listing on this website offers a look at some of the job opportunities for medical transcriptionists in South Carolina.
South Carolina Medical Transcriptionist Salaries
This website averages out the annual salary for South Carolina medical transcriptionists, based on experience and level of skill.
Find new job listings, discover more about South Carolina hospitals, and read helpful health care industry articles on this website.