Choosing a career can be a tough decision and while some career paths may seem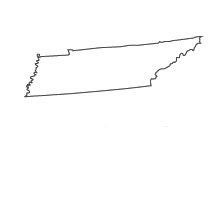 alluring, many require extensive years of schooling. Choosing a career as a medical transcriptionist will not mean spending thousands of dollars in loans or extended years of schooling. The future can start very soon as medical transcriptionists are in high demand. That translates into steady work, competitive pay and job security, which can help build a stable future.
<!- mfunc feat_school ->
Featured Programs:
Sponsored School(s)
<!- /mfunc feat_school ->
Sponsored Listings
Overview of a Medical Transcriptionist in Tennessee
Medical transcriptionists are entrusted with the duty of converting audio recordings into typed documents and reports. This is done with the use of transcription equipment, but it also requires individual skill and knowledge. Medical transcriptionists are trained to identify medical terminology and to recognize medical abbreviations when listening to the audio dictation. This skill allows medical transcriptionists in Tennessee to be 100% accurate in their transcription.
Medical transcriptionists also learn several keyboarding techniques that assist with speed and accuracy. Listening skills are fine-tuned to ensure the keyboarding part of the job is completed without any issues.
A Tennessee medical transcriptionist can bring this unique skill set to several places of employment as there are many settings in which to work. Hospitals and medical facilities always require medical transcriptionists, but the possibilities do not end there. Tennessee medical transcriptionists can find work in diagnostic labs, health clinics, nursing homes and with private transcription agencies. There is also the option of freelancing or picking up part-time work, which can be done from home.
Tennessee medical transcriptionists bring certain characteristics into any work environment. They are dependable, trustworthy and have a keen attention to detail. Effective time management is another job function of a medical transcriptionist, one that can be handled with ease. Among Tennessee medical transcriptionists, there is also a sound comprehension of medical terminology on both an oral and written level.
Tennessee Medical Transcriptionist Certification Requirements
The necessary skills of a medical transcriptionist can be ascertained through a Tennessee post-secondary school. These schools design curriculums that teach all the aspects of being a medical transcriptionist. Select vocational schools, technical institutes and community colleges feature medical transcriptionist training programs throughout the state of Tennessee.
The completion of these programs results in the awarding of a medical transcription certification. That certification is then used to obtain employment as a medical transcriptionist in Tennessee. Most health care facilities in Tennessee require their medical transcriptionists to have earned some kind of accredited certification.
There is also the option of earning an Associate's Degree that specializes in medical transcription. This serves as an ample qualification as the two-year college degree is the equivalent to a medical transcription certification.
There are additional certifications that can be attained through the completion of examinations issued by the AHDI (Association for Healthcare Documentation Integrity). However, there is a need to earn a certification from an accredited post-secondary school before being eligible to take one of these AHDI certification exams.
None of these aforementioned certifications are required by the state of Tennessee, although they are all immensely helpful when seeking out employment as a medical transcriptionist. Job applicants who are not certified face a much more challenging process when it comes to acquiring a medical transcriptionist job in Tennessee.
Tennessee License Requirements
A state license is not required to hold the position of medical transcriptionist in the state of Tennessee. There are many employers who require certifications, although there is no state license that goes along with that credential. The state of Tennessee has also made no indications that state licenses are on the horizon for medical transcriptionists in the future.
Job Prospects and Potential Pay
The average salary of a Tennessee medical transcriptionist is $32,060 per year. Advancement in this field is possible with experience. In the state of Tennessee, top-end medical transcriptionists can make $45,000 annually. Part-time work is also an option as there is a growing need for new medical transcriptionists every year in the state of Tennessee.
Education Requirements
Tennessee's minimum age for medical transcriptionists is 18 years old. A high school diploma or GED equivalency is required to become a medical transcriptionist in Tennessee. Drug tests and criminal background screenings are also given to medical transcriptionist education candidates and failing either of those will result in a denied admission. It also helps to hold a basic knowledge of MS Word and have some basic keyboarding skills.
Medical Transcriptionist Resources
Medical Transcriptionist Jobs in Tennessee
LinkedIn offers one of the more extensive job listings for medical transcriptionists in Tennessee. There are links that lead right to the application process.
Tennessee Health Care Association
This association offers a good deal of online information, including listings for jobs, workshops, events and much more.
Look through the numerous medical centers and hospitals located throughout the state of Tennessee on this website.
Nashville, TN Health Care Council
Deemed the health care industry capital, Nashville has put together a comprehensive website that features a long line of health care resources.
Job Listings for Medical Transcriptionists in Tennessee
This website introduces health care facilities that are looking to hire new medical transcriptionists throughout the state of Tennessee.