People who are bogged down in a career that is not very rewarding tend to experience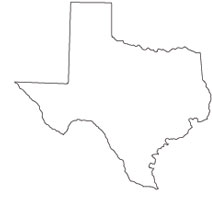 very long workdays. There's no reason that kind of monotony has to continue any longer. A brand new future can start right away as a professional medical transcriptionist. The health care industry continues to expand and that has increased the need for medical transcriptionists. This career choice is opportune for individuals looking to create a stable future by attaining a set of skills that are always in demand.
<!- mfunc feat_school ->
Featured Programs:
Sponsored School(s)
<!- /mfunc feat_school ->
Sponsored Listings
Overview of a Medical Transcriptionist in Texas
A Texas medical transcriptionist is responsible for taking audio recordings made by physicians and converting them into professionally-formatted reports. Medical transcriptionists review and edit these reports for consistency, clarity and context. When doing so, there is a need for close attention to detail as transcribed reports are expected to be completed with 100% accuracy.
Part of a medical transcriptionist's training involves grammar, sentence structure and composition skills. Training is multi-faceted and extends to other areas as well. Medical transcriptionists are schooled in the proper use of medical terminology and can identify medical abbreviations, medicines and treatments. These tasks are done in conjunction with an accelerated level of keyboarding skills. Medical transcriptionists learn how to type quickly and accurately while focusing in on every word of the dictation.
Once a Texas medical transcriptionist enters the workforce, there is the ability to utilize a wide range of skills. It is not just one skill that makes a successful medical transcriptionist. For that reason, medical transcriptionists in Texas are able to work in a variety of settings. Wherever a health care professional is dictating notes, there is sure to be a medical transcriptionist waiting to turn that dictation into a document. Those settings include doctors' offices, hospitals, medical centers and much more.
Texas medical transcriptionists are in high demand because of their unique set of skills. That enables many medical transcriptionists to work from home and even dictate their own hours. A trained medical transcriptionist contributes a great deal to the health care industry and is an extremely capable multitasker.
Texas Education Requirements
Medical transcriptionists in Texas must be at least 18 years of age. A high school diploma or GED equivalency is also required to start out a career as a medical transcriptionist in Texas. Drug tests and criminal background checks must also be passed. A proficiency in MS Word is recommended along with a basic set of keyboarding skills.
Texas Medical Transcriptionist Certification Requirements
Texas has not set forth a state-approved certification that permits medical transcriptionists to work in the state. However, there are a large number of post-secondary schools that offer medical transcriptionist certifications. These certifications are highly sought-after due to the fact that many health care facilities require a certification as a job qualification. Non-certified job applicants are often eliminated from job candidacy right away in Texas.
Certifications can be earned with the completion of a medical transcriptionist program that is taught at an accredited post-secondary school. Technical institutes, vocational schools and community colleges throughout Texas have earned the appropriate accreditation needed to teach medical transcriptionist programs. The length of these programs last anywhere from nine to eighteen months, depending on the curriculum.
An Associate's Degree with a specialization in Medical Transcription is also considered to be an acceptable type of certification. This option generally takes two years to complete since the coursework is more extensive. Health care facilities often list a certification as one of their top requirements when seeking out new medical transcriptionists. Certifications are a valuable credential in this field and enhance one's chances of landing a quality medical transcriptionist job in Texas.
Texas License Requirements
Texas does not have any guidelines for acquiring a medical transcriptionist license. That means medical transcriptionists can acquire jobs in Texas without any kind of license. A medical transcription certification is the closest thing to a license in the state of Texas. Health care facilities will not ask medical transcriptionists for any proof of licensing during the hiring or employment phase.
Job Prospects and Potential Pay
The annual salary for a medical transcriptionist in Texas averages out to $35,310. However, there are some cities in Texas that average more than $41,000 per year. More experience in the industry could translate into higher salaries throughout the state of Texas. Job prospects for medical transcriptionists in Texas are expected to soar by 15% over the next decade. Texas continues to remain one of the states with the highest growth rate for medical transcriptionists.
Medical Transcriptionist Resources
Texas Medical Transcriptionist Job Listings
Readers can browse through medical transcriptionist job listings all around the state of Texas on this website.
Medical Transcriptionist Job Openings in Texas
Experienced and entry-level medical transcriptionists can utilize the LinkedIn social media platform to locate and apply for jobs in Texas.
Go to this website to learn all about this annual event which brings together all sorts of health care professionals in the state of Texas.
Read an assortment of health care news stories within the state of Texas on this informative website.
This website combines a host of health care resources in Texas and offers lots of links to valuable information.