When it's time to make a career choice, there is a lot to be gained when electing to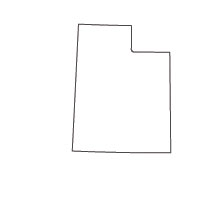 become a medical transcriptionist. There is a multitude of skills involved with this profession, one that is in constant demand in Utah. Medical transcriptionists can work in a variety of settings and earn competitive pay, with the option of taking on additional work. A career as a medical transcriptionist in Utah provides a host of benefits and job stability.
<!- mfunc feat_school ->
Featured Programs:
Sponsored School(s)
<!- /mfunc feat_school ->
Sponsored Listings
Medical Transcriptionist Overview in Utah
A medical transcriptionist oversees the entire process of converting audio recordings made by health care professionals into a document form. That entails listening to dictation and deciphering everything that is being said while transcribing the audio word for word. Above-average keyboarding skills are necessary, along with a need to identify all of the medical terminology on the audio.
Medical transcriptionists frequently tap into their vast knowledge base of medical terms, abbreviations and jargon to accurately transcribe with 10% accuracy. Editing and reviewing is another critical part of this process, one that demands a watchful eye and close attention to detail.
To become a successful medical transcriptionist in Utah, an individual must possess certain characteristics. There is a need for dependability, which requires fulfilling work obligations in a timely manner. A Utah medical transcriptionist must also be independent as much of the work assignments need to be completed on their own schedule with minimal or no supervision.
The nature of the work mandates that integrity be a common characteristic, while being cooperative is just as important. A Utah medical transcriptionist is also expected to be able to adapt to different job assignments, situations and work environments.
Medical transcriptionists in Utah work for a wide range of health care facilities. Hospitals and medical offices are a couple of common workplaces while other medical transcriptionists find employment with transcription services and insurance agencies. Some even have the luxury of working from home and can make their own work hours.
Utah Education Requirements
The minimum age to become a medical transcriptionist in Utah is 18. Gaining entry to a medical transcriptionist program also requires a high school diploma or GED equivalency. Candidates must past a criminal background screening and a drug test. There are no post-secondary school credits required to begin medical transcriptionist education in Utah.
Utah Medical Transcriptionist Certification Requirements
The hiring process for medical transcriptionists is rarely completed without some kind of accredited certification. There is no Utah certification for medical transcriptionists issued by the state or Utah Medical Board. However, there are numerous vocational schools, technical institutes and community colleges that offer medical transcriptionist programs, which award graduates a certification. It is important that those post-secondary schools are accredited, or else the certification will have a minimal impact when applying for jobs.
These certification programs focus on teaching students the skills they will need to become working medical transcriptionists in Utah. Those skills include keyboarding, medical terminology, computer proficiency and health care documentation. Certification programs last a minimum of nine months, although the average duration of time is usually one year.
Colleges and universities typically offer an Associate's Degree with a specialization in medical transcription. These programs last a bit longer. An Associate's Degree usually takes two years for full-time students to complete. This degree is considered to be a very reputable type of certification for medical transcriptionists in Utah.
The job market for medical transcriptionists is rather thin without any kind of certification. Employers often require applicants to hold a certification to even be considered for a medical transcriptionist position in Utah. Earning one of these accredited certifications significantly increases the chance for employment in Utah.
Education Requirements
Utah does not issue a state license for medical transcriptionists. There are no requirements established by the Utah Medical Board, which would make it a necessity for medical transcriptionists to undergo an application process in order to receive a license or to work within the state.
Job Prospects and Potential Pay
The average salary of a medical transcriptionist in Utah is $30,830 per year. The increase in health care facilities and services throughout the state of Utah has raised the demand for medical transcriptionists. The job growth in this particular field is trending upward. Experienced medical transcriptionists in Utah can earn an annual salary that is in excess of $40,000.
Medical Transcriptionist Resources
There are an abundance of health care resources in Utah County and they are listed in abundance on this website.
Medical Transcriptionist Jobs in Utah
Browse through this online listing of medical transcriptionist jobs throughout the state of Utah. There is also the option of applying online.
Medical Transcriptionist Salaries in Utah
Peruse this website to find out what entry-level, experienced, and top-end medical transcriptionists can earn over the course of a year in the state of Utah.
Utah Hospitals and Clinic Rankings
See which Utah hospitals and clinics check in as the state's best and learn more about many of the nearby health care facilities on this website.
Browse through clickable listings of all the medical centers and hospitals that are located within the state of Utah.