A rewarding career complete with competitive pay does not have to take years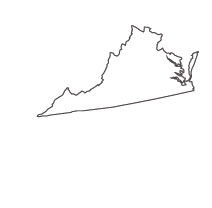 to achieve. The health care industry is in constant need of new professionals and that extends to medical billers and coders. These professionals are essential in all types of health care facilities as they serve an important function. The choice to become a medical biller or coder can begin a whole new future.
<!- mfunc feat_school ->
Featured Programs:
Sponsored School(s)
<!- /mfunc feat_school ->
Sponsored Listings
General Overview of Medical Billers and Coders
Medical billers and coders are differentiated by their individual job descriptions and duties. While the two are often mentioned together, each is a separate job. Many healthcare facilities require one person to do the individual job of a medical biller or coder. Combining the two duties into one job is still a common practice, but is not always the industry norm.
Medical billers in Virginia handle most of the details of the billing process. There are a lot of duties specific to this job as medical billers in Virginia frequently use terminologies such as electronic remittance advice, capitation, and PPO (preferred provider organization). An in-depth knowledge of insurance policy specifics is also required as medical billers frequently deal with programs like Medicaid and Medicare.
Medical billers also interact with patients when it comes to the billing process. The patient bills, also called claims, contain a wealth of detailed information. Medical billers are required to ensure all of that information is accurate, which includes tracking patient histories and verifying the appropriate codes.
Medical coders in Virginia also provide a valuable service in the billing process as they are the ones who supply the codes used on claims. These codes are assigned to the specific medical services provided to patients. That requires the ability to identify and use ICD-9 Codes, ICD-10 codes, as well as various others.
Healthcare professionals, such as doctors and nurses, compose reports that explain every type of service and diagnosis conducted on a patient. Medical coders take those reports and review them in their entirety while assigning the appropriate codes. It is essentially a numerical translation of the health care services provided to patients.
Medical billers and coders are not present during patient examinations and their work is often done in an office setting. Both medical billers and coders in Virginia have strong organizational skills and the ability to multi-task. Medical billers utilize communication skills more so than medical coders, although both adhere to HIPPA privacy guidelines and proper healthcare documentation.
Virginia License Requirements
Virginia has not made it a mandatory requirement for its medical billers and coders to obtain a state license. There is no process that requires medical billers and coders to file an application with the Virginia Medical Board. That has left medical billers and coders with the option of working at any healthcare facility or insurance company within the state. Some healthcare facilities require certain types of certifications, although none will demand a license from its medical billers and coders.
Virginia Medical Billing and Coding Certification
Medical billing and coding training is available in Virginia through an accredited post-secondary school or colleges. Certificate programs offer training that can provide a fast start in the medical billing and coding profession. Programs range from six to twelve months in duration and cover industry essentials like medical terminology, healthcare documentation, anatomy and physiology and much more.
The same principles are taught in colleges that offer an Associate's Degree of Applied Science in Medical Billing and Coding. The coursework in these programs typically takes two years to complete when students are enrolled in full-time status.
A certificate or degree is important when it comes to finding employment as a Virginia medical biller or coder. Health care agencies are permitted to establish their own criteria when hiring new medical billers and coders. Most facilities are in search of medical billers and coders who have been thoroughly trained to handle all of the specific job duties.
Some agencies may also require certifications issued by the AHIMA (American Health Information Management Association) or AAPC (American Academy of Professional Coders). Training in a post-secondary school or college will equip medical billers and coders with the prerequisite knowledge to pass these certification exams.
Certifications and degrees in medical billing and coding are a way of preparing for future employment in this field. Non-certified job applicants face a significantly tougher challenge when trying to gain employment as a medical biller or coder in Virginia.
Job Prospects and Potential Pay
A medical billing and coding salary in Virginia averages out to be $38,780 per year. The top-earning amount stretches higher than that average as some medical billers and billers in Virginia make as much as $58,880 annually. Medical billing and coding jobs in Virginia continue to remain on the rise as the state is experiencing more than a 4% job growth each year. Job prospects are readily available throughout Virginia as signified by the boom in the statewide healthcare industry.
Virginia cities with medical billing and coding education institutions: Newport News, Salem, Chesapeake, Norfolk, Richmond, Virginia Beach, North Chesterfield, Fairfax, and Falls Church.
Top Virginia cities/areas for medical billing and coding careers: Virginia Beach, Norfolk, Newport News, Richmond, Charlottesville, Washington D.C., Arlington, Alexandria, Lynchburg, Winchester, Christiansburg, Radford, and Blacksburg.
A few potential employers of medical billers and coders in Virginia:
Education Requirements
Earning a high school diploma or GED equivalency is the first step to becoming a medical biller or coder in Virginia. An education in medical billing and coding relies on the basic skills learned through the awarding of a high school diploma or GED. However, it is up to each post-secondary school in Virginia to set their own admissions requirements and some may request copies of high school transcripts. 
Resources
Virginia medical billing professionals can browse through job listings on this website and also apply online.
Medical Coder Job Listings in Virginia
Virginia medical coders are being sought out for employment in Virginia and applying is made easy online through this website.
Virginia Health Information Management Association
The VHIMA provides an extensive amount of resources that are useful to Virginia medical billers and coders.
Browse through the numerous health organizations in Virginia and visit their sites by using the direct links on this website.