Creating a pathway to a future comes with making the right career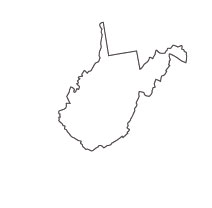 choice. The health care industry provides ample opportunities for those looking to embark on a new career that is paved with possibilities. Medical billers and coders play an important role in the healthcare industry and that has resulted in an increasing demand for more individuals skilled in that field. It has also led to promising salaries and job security for new medical billing and coding professionals.
<!- mfunc feat_school ->
Featured Programs:
Sponsored School(s)
<!- /mfunc feat_school ->
Sponsored Listings
Overview of a Medical Biller and Coder
Medical billers and coders are both involved in the medical billing process. However, each job has a different role as the job responsibilities are different from one another. While medical billers and coders are often labeled together, each job distinction stands on its own.
Medical billers in West Virginia prepare patient bills, which are known as claims. These claims include insurance IDs, medical codes, insurance carrier information and other pertinent information. These claims are prepared and submitted by medical billers either electronically or by using the appropriate forms. But the job of a West Virginia medical biller is not just clerical.
There is also the continual need to answer patient inquiries, which often extend to co-pays, deductibles and the explanation of which services are covered by insurance policies. That requires a working knowledge of various insurance policies. Medical billers in West Virginia also find themselves interacting with insurance companies to resolve any disputes or denials in regards to patient claims.
Communication skills are used on a daily basis by West Virginia medical billers, who also utilize strong organizational skills. The job has a number of duties, which demands that medical billers be versatile and capable of performing multiple assignments over the course of a day.
The job of a medical coder in West Virginia is more straightforward. Medical coders are given medical reports that are required to be translated into codes, which are then used on patient claims. These reports detail all of the services provided to patients by a healthcare facility.
Medical coders use a sound knowledge base of the various codes, in addition to subcodes and ICD codes. Every patient procedure, service, and the prescription is represented by an individual code. It is up to medical coders to know those codes and apply them where needed. A health care facility relies on medical coders to ensure it receives the highest amount of financial compensation for the services it provides to patients.
Medical coders in West Virginia are very accurate and detail oriented. Medical coders also have good analytic skills and the ability to follow the appropriate health care guidelines specific to the job. 
West Virginia License Requirements
The state of West Virginia has not made it a requirement for medical billers and coders to hold a license. Medical billers and coders fall under the classification of health information technician, which also has no licensing requirements. Certifications in medical billing and coding are not considered licenses in West Virginia.
West Virginia Medical Billing and Coding Certification Requirements
Medical billing and coding are combined in the numerous post-secondary schools and colleges that offer certificates and degrees. Both disciplines are taught in one comprehensive curriculum and upon completion, graduates are ready to enter the medical billing and coding profession. Each of these schooling options offers coursework that covers similar topics, although they differ in duration.
A certificate program ends with the awarding of a certification in medical billing and coding. These programs last anywhere from six months to a year and are available through technical institutes, vocational schools, professional training centers and community colleges. Colleges offer programs that conclude with the awarding of an Associate's Degree of Applied Science in Medical Billing and Coding. These degrees take two years to earn when students attend on a full-time basis.
A certification or degree is then used to obtain employment as a medical biller or coder. West Virginia health care facilities decide on what passes as acceptable job qualifications. There are no statewide regulations that require medical billers and coders to earn one specific type of certification or degree. However, job candidates without a certification or degree stand a very minimal chance of being hired as a West Virginia medical biller or coder.
The AHIMA (American Health Information Management Association) and AAPC (American Academy of Professional Coders) also offer certifications to trained medical billers and coders. These national certifications are often recognized by employers and can help enhance the chances of obtaining employment. However, neither is mandatory to work as a medical biller or coder in West Virginia.
Job Prospects and Potential Pay
A medical billing and coding salary in West Virginia averages out to be $34,770 per year. However, there is the chance to build on that average as medical billers and coders in West Virginia have reported making salaries that climb to $51,150 annually. Job prospects for medical billers and coders in West Virginia are on the rise, particularly with more healthcare facilities opening up throughout the state. That kind of growth has no signs of slowing down. Various types of healthcare facilities are looking for West Virginia medical coders with some type of training.
West Virginia cities with medical billing and coding education institutions: Cross Lanes, Morgantown, Wheeling, Huntington, South Charleston, Bridgeport, Charleston, Fairmont, and Princeton.
Top West Virginia cities/areas for medical billing and coding careers: Martinsburg, Huntington, Morgantown, Weirton, Cumberland, Wheeling, Charleston, and Parkersburg.
A few potential employers of medical billers and coders in West Virginia: 
Meeting Education Requirements
In the state of West Virginia, a high school diploma or GED equivalency is usually required to start out an education in medical billing and coding. Each post-secondary school establishes its own admissions standards and one of those two options are typically required. There is also no need to acquire any college credits to begin an education in medical billing and coding.
Resources
West Virginia Medical Billing Jobs
The medical billing jobs in West Virginia that are available can be found by browsing this website.
Medical Coding Jobs in West Virginia
Look through the current job openings for medical billers in West Virginia.
West Virginia Health Information Management Association
The WVHIMA is a respected organization that brings together a host of informative and useful resources.
West Virginia Health Information Network
Health information options and resources can be found when accessing this website.