There are lots of career options to choose from, but not every option provides a future that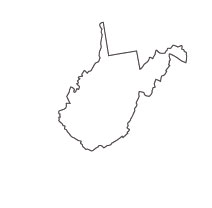 is paved with stability. That is why it's important to select a career that is not only in demand, but one that comes with a host of benefits that will lead to a bright future. Choosing the career path of a medical transcriptionist is one that is filled with job security, competitive pay and the flexibility to work in a variety of settings.
<!- mfunc feat_school ->
Featured Programs:
Sponsored School(s)
<!- /mfunc feat_school ->
Sponsored Listings
Medical Transcriptionist In West Virginia Job Overview
A West Virginia medical transcriptionist is assigned with the task of transcribing audio recordings made by physicians and health care professionals. This transcription comes with a wide range of duties that need to be performed simultaneously. The first skill involves keyboarding, with is taught with speed and accuracy. However, listening skills also play a major role in successful medical transcription. That involves more than just listening, but also knowing all of the appropriate medical terms, abbreviations and jargon.
West Virginia medical transcriptionists undergo extensive training while their respective certification programs, which involves the study of anatomy and physiology, medicines and medical terminology. There is also coursework that involves grammar, composition and health care documentation. All of these skills are necessary not only for the medical transcription process, but also for the reviewing and editing of documents.
The material that medical transcriptionists are responsible for transcribing includes chart reviews, physical exams, consultations, emergency room visits and more. There needs to be 100% accuracy when producing these documents, which is why medical transcriptionists in West Virginia rely on many different skills to do their jobs.
Medical transcriptionists in West Virginia work in hospitals, nursing homes, doctors' offices, medical centers and many other health care facilities. The characteristics among those full-time medical transcriptionists are similar as they include dependability, reliability and the capability of working independently. Medical transcriptionists in West Virginia also possess above-average keyboarding skills and exhibit a continual attention to detail that is meticulous in nature.
West Virginia Medical Transcriptionist Certification Requirements
Those seeking out a career as a medical transcriptionist in the state of West Virginia need to take certain steps to achieve a certification that can be used to gain employment. The initial step is to locate an accredited post-secondary school that offers certification programs in medical transcription. Accredited programs last at least nine months and it is important to verify that those schools are indeed accredited.
The next step is to gain enrollment and complete the program, which means earning passing grades in all the required coursework. Once all those requirements are met, a medical transcriptionist certification is awarded. That certification is used to qualify candidates for medical transcriptionist jobs in West Virginia.
An Associate's Degree in Medical Transcription will also serve as an ample form of certification when applying for a job in West Virginia. This degree generally takes two years to complete and is more in depth because it requires the completion of other courses necessary for an Associate's Degree.
It is not a state requirement for West Virginia medical transcriptionists to earn a certification, but it helps immensely when applying for jobs. This kind of certification shows employers that candidates have been adequately trained to take on the role of medical transcriptionist in West Virginia.
West Virginia State License Requirements
There are different licenses required to work in the medical profession in the state of West Virginia. However, medical transcriptionists are not part of that group. That means there is no licensing procedure that needs to be followed to receive any kind of state license. Statewide certifications are issued by accredited post-secondary schools, although they are not referred to as licenses in West Virginia.
Education
The state of West Virginia requires those starting out in medical transcriptionist education to be at least 18 years of age. West Virginia also requires a high school diploma or GED equivalency. Drug tests and criminal background checks are also conducted on those looking to enter into this line of work. Education candidates are recommended to have some basic keyboarding skills and a knowledge of MS Word.
Job Prospects and Potential Pay
The average medical transcriptionist salary in West Virginia is $30,990 per year. Higher populated areas tend to offer higher pay and medical transcriptionists with more seniority can earn an annual salary that is higher than the state average. Job growth continues to increase in West Virginia, which is a product of the boom in the health care industry
Medical Transcriptionist Resources
West Virginia Medical Transcriptionist Jobs
This website caters to medical transcriptionist job listings throughout the state of West Virginia.
West Virginia Health Care Association
This website provides a good deal of clickable links that involve community events, workshops, a career center and much more.
See which West Virginia hospitals rank among the state's best in this detailed report.
A complete list of West Virginia hospitals and medical centers is listed on this site with links that lead directly to those respective websites.
Job Listings for West Virginia Medical Transcriptionists
Search through a variety of different search engines on this one website that makes looking for a medical transcriptionist job in West Virginia much simpler.