In this day and age, making the right career choice is more important than ever. That is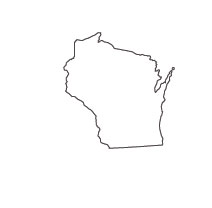 why selecting a career should take into consideration job availability, job security and pay. It should also be noted that the work of a medical transcriptionist is used in a vast number of health care facilities while offering competitive pay and flexible hours. It is also a career that continues to open up new positions that need to be filled every year.
<!- mfunc feat_school ->
Featured Programs:
Sponsored School(s)
<!- /mfunc feat_school ->
Sponsored Listings
Overview of a Wisconsin Medical Transcriptionist
Wisconsin medical transcriptionists assume a myriad of duties for which they are thoroughly trained. Those duties focus on taking audio recordings made by health care professionals and transforming them into typed reports and documents. These reports and documents include many different subject areas, such as emergency room reports, consultation notes, medical examinations, and pathology reports.
Professional medical documents are a key part of the health care industry and medical transcriptionists in Wisconsin produce many of these on a daily basis. For that reason, there is an extreme attention to detail paid to every part in the creation of these documents. Medical transcriptionists are multi-dimensional as their work hones in on completing a host of tasks all at the same time.
The length of these medical documents ranges from short to extensive. Some are time sensitive, which means that Wisconsin medical transcriptionists are required to meet strict deadlines. Accuracy is also an integral part of a medical transcriptionist's job as there is a strong emphasis on making sure that the dictation appears word for word in the typed documents.
Medical transcriptionists in Wisconsin are not limited to certain workplaces or being employed by a specific kind of company. Hospitals, insurance agencies and private transcription services all comprise the different types of settings that employ medical transcriptionists in Wisconsin. Select medical transcriptionists work from home while others elect to accept assignments on a part-time basis.
Certain characteristics are always present among Wisconsin medical transcriptionists as they are capable of working independently and also possess a high level of accountability. There is a high level of accuracy involved with this job as well as the ability to focus on completing the same series of tasks for an extended period of time.
Wisconsin Medical Transcriptionist Certification Requirements
Medical transcriptionists in Wisconsin are eligible to earn a certification by completing the required coursework in an accredited post-secondary school, such as vocational schools, technical institutes and community colleges. These programs feature instruction in medical terminology, keyboarding, grammar, health care documentation and other necessary subject areas. The length of a certification program typically lasts one year, with some finishing up in as little as nine months.
Acceptable certifications are often mandated by health care facilities and must be from an accredited post-secondary school. Another option is to earn an Associate's Degree with a specialization in medical transcription from a college or university. This option meets the requirements that are issued by companies looking to hire medical transcriptionists in Wisconsin.
Certifications are not overseen by any state agency. Wisconsin has not established any type of criteria for medical transcriptionist certifications. However, it is common practice for health care facilities and transcription companies to hire new employees who have earned a certification from an accredited institution. Non-certified applicants are frequently passed over in the hiring process. Certifications are usually one of the top requirements in a medical transcriptionist job opening.
Wisconsin License Requirements
Wisconsin does not have an application process to obtain a medical transcriptionist license. The state assumes no authority over those working as medical transcriptionists in Wisconsin. Certifications are typically required to get hired as a Wisconsin medical transcriptionist, although those certifications are not categorized as state licenses.
Education Requirements
The state of Wisconsin requires its medical transcriptionists to pass drug tests and criminal background checks. They must also be a minimum age of 18 and have earned a high school diploma or GED equivalency. Education candidates are expected to have a basic knowledge of MS Word as well as some basic keyboarding skills.
Wisconsin Salary and Potential Pay
The average salary of a medical transcriptionist in Wisconsin is $38,750 per year, which ranks among the highest of any state. Experienced medical transcriptionists can earn upwards of $50,000 on an annual basis. The job prospects are plentiful in Wisconsin, with an annual growth rate that is continually on the rise.
Resources
Medical Transcriptionist Pay in Wisconsin
The state of Wisconsin is one of the nation's leaders when it comes to annual medical transcriptionist salaries and a full listing is available on this website.
Medical Transcriptionist Jobs in Wisconsin
Explore many different Wisconsin job listings for medical transcriptionists on this comprehensive website.
Wisconsin Job Network for Medical Transcriptionists
The Wisconsin Job Network provides a plethora of job listings for Wisconsin medical transcriptionists.
Wisconsin Hospital Association
This website provides many useful resources related to health care in Wisconsin, along with news, archives, hospital links and much more.
Jobs, events, sponsorships and more can be explored with a visit to this Wisconsin-based website.